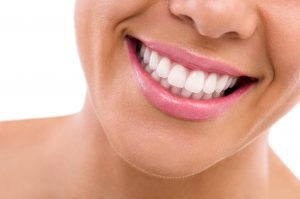 Do you wish you could just obtain a totally new smile? For people with multiple esthetic issues, such as misshapen, uneven, or stained teeth, this is a common wish. Fortunately, your El Paso, TX, dentists can use a unique cosmetic treatment to completely alter the smile's appearance in about two visits. Learn more about how porcelain veneers make a new smile possible!
Transforming a Smile's Appearance
Veneers are an excellent option for a total smile transformation. These thin shells of porcelain are placed onto the front sides of your teeth, improving the color and shape instantly. Placement helps mask permanent teeth stains, the kind that form beneath the enamel and that may not respond to most whitening procedures. We can also lengthen the teeth that bruxism has worn down, and also repair any chips and cracks. Placement also closes exposed gaps between the teeth and for cases of minor misalignment, could correct the appearance of the smile.
Designing and Creating Your Restorations
We start by examining your smile to assess the cause and extent of your cosmetic issues. We then decide if veneers are the best choice and if so, we will remove a thin layer of enamel from the teeth which makes room for them. We take detailed impressions of these prepared teeth and then use the information to design and fabricate the restorations. The porcelain we use is translucent like tooth enamel and can be shaded to match your smile. The material is also stain-resistant and able to absorb serious bite forces and pressure. When you return for a second visit, we will place the completed veneers with a powerful bonding agent, ensuring they're secured for decades to come.
Maintaining Your Veneers
In order to keep them bright, you should avoid drinks with dark pigments (coffee, red wine, soda, and tea), cigarettes and tobacco products, and foods that promote plaque buildup, as these issues could lead to discoloration. You also need to care for the teeth they're attached to, as tooth decay, infection, or gum disease could threaten your newly repaired tooth. Be sure you brush your teeth twice day and floss every night before going to bed. Make time to see us every six months for a checkup and dental cleaning too. If you have any questions about improving smile beauty, then please contact our team today.
SUNNY SMILES IN EL PASO PROVIDES COSMETIC DENTISTRY
At Sunny Smiles in El Paso, TX, our custom designed restorations can address a number of common cosmetic complaints. If you have questions about cosmetic smile treatments and other treatments that can benefit your smile's health and appearance, then you can contact our N. Zaragoza dental practice by calling 915-849-9000.