Dental Implants and Restorations in El Paso, TX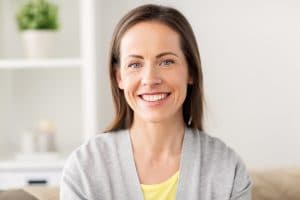 Tooth loss isn't just about the empty spaces in your smile (though those are significant concerns). It's also about the loss of your teeth roots, which not only supported your teeth but also provided vital stimulation to the jawbone that supported them. Dental implants, which are small, biocompatible titanium posts, are the only prosthetic dental option to address this loss and prevent the potential consequences (such as jawbone erosion and further tooth loss). With an appropriate number of implant posts, you can improve the comfort, stability, and long-term functionality of your prosthetic crown, dental bridge, or denture.
If you'd like to learn more about the dental implant services we provide, explore more of our website by opening one of the links below:
Give Your New Smile the Best Support
With one or more dental implants, your dental crown, bridge, or denture will more closely mimic the form, function, and foundation of your healthy, natural teeth. To find out if you qualify for dental implants, or to schedule an appointment, call the Sunny Smiles office nearest you in El Paso, TX, today! We have offices in East and Northeast El Paso, and happily welcome patients from all nearby communities, including Chaparral, Canutillo, Vinton, and Sunland Park, New Mexico.