Cosmetic Dental Treatment Options in El Paso, TX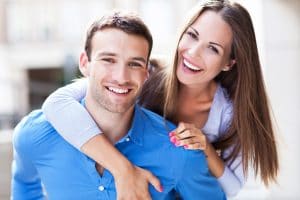 With so much focus on the health and function of your smile, things that affect its appearance may not seem like a big deal. However, if you have to deal with teeth stains, chipped edges, uneven spaces, or other cosmetic smile blemishes, then the effects they can have on your smile seem more significant. Our list of cosmetic dental treatments and services are designed to help you address those blemishes in a convenient and highly effective way, all with minimal impact on the healthy, natural structures of your teeth and oral tissues.
If you'd like to learn more about our cosmetic dental treatment options and how they can help create the smile you deserve, explore more of our website by opening one of the links below:
Treat Your Smile to a Cosmetic Touchup
Stay confident in your smile by addressing those minor esthetic issues with customized, minimally invasive cosmetic dental treatment. When you're ready to schedule an appointment, call the Sunny Smiles office nearest you in El Paso, TX, today! We have offices in East and Northeast El Paso, and happily welcome patients from all nearby communities, including Chaparral, Canutillo, Vinton, and Sunland Park, New Mexico.