Highly Lifelike Porcelain Veneers in El Paso, TX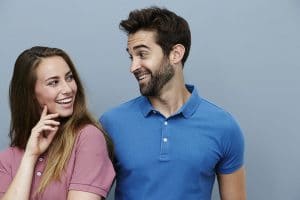 When several different things affect your smile's appearance, addressing each and every one can seem more than just challenging. Therefore, some patients choose not to address them at all for fear of needing extensive dental treatment. However, with one or several custom-designed porcelain veneers, you can enjoy the more attractive smile that you deserve without needing to undergo a daunting dental experience. Best of all, your veneers will be custom-designed to blend in with your natural smile, making them virtually indistinguishable from the rest of your healthy teeth.
Transform Your Smile More Effectively
Porcelain veneers are made from thin shells of dental porcelain (or ceramic), which boasts the ability to closely mimic the appearance of healthy teeth. Not only is the porcelain tinted to match your tooth's color, but also layered to reflect light in the same manner for optimal cosmetic results. Each veneer is designed according to the size, shape, and measurements of a specific tooth, and then bonded to the front surface of that tooth to completely transform its appearance. When you have multiple teeth with several different blemishes, multiple veneers can be used to transform them all at the same time.
How Veneers Are Placed
Veneers are ultra-thin shells of porcelain, usually about 0.5mm or thinner. This makes them durable enough to withstand all of your bite pressure, yet thin enough to fit comfortably and naturally on your teeth without needing much preparation. In fact, prepping your tooth only requires contouring a small amount of tooth enamel from the front of its surface – just enough for the ultra-thin veneer to fit. Once the veneer is bonded in place, it will fit flush with the rest of your smile's contour, creating a natural and lifelike finish for your veneers.
The Benefits of Porcelain Veneers
Their highly lifelike appearance makes veneers a preferable option when cosmetically improving your smile, but that isn't the only reason why they're so beneficial. The ability to significantly improve your smile while minimizing the amount of healthy, natural tooth structure that has to be modified also creates several advantages for your long-term oral health, including:
Stronger, healthier teeth for life
Reduced risks of damage to teeth that receive veneers
Reduced risks of tooth decay due to weakened enamel
More functional bite, with more resilient tooth structure
Reduced chances of your veneers becoming dislodged
And more
Benefit from Custom-Designed Veneers
With one or more custom-designed porcelain veneers, you could improve your entire smile with just a single treatment. For more information about the benefits of porcelain veneers, or to schedule an appointment, call the Sunny Smiles office nearest you in El Paso, TX, today! We have offices in East and Northeast El Paso, and happily welcome patients from all nearby communities, including Chaparral, Canutillo, Vinton, and Sunland Park, New Mexico.