Cleaning and Maintenance for Gum Disease in El Paso, TX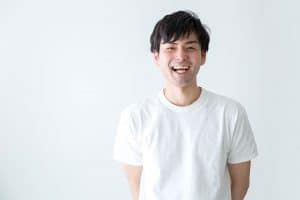 Cleaning your teeth, both at home and at your dentist's office, typically focuses on removing oral bacteria and food particles from the visible surfaces of your teeth. That includes cleaning along your gum line (where your gums meet your teeth), which is where certain types of oral bacteria tend to accumulate. However, when bacteria make their way underneath the gum line, conventional brushing, flossing, and teeth cleaning won't be able to remove them. To preserve your periodontal health and avoid severe gum disease, we may suggest periodontal (deep) cleaning in addition to your regular routine dental cleaning appointments.
How to Keep It Under Control
Gum disease begins when enough oral bacteria accumulate to infect the tissues. The earliest form of the disease, known as gingivitis, can lead to redness, swelling, and bleeding in your gums, which indicates the damage that the disease causes your periodontal tissues. To stop it from getting worse and keep the disease under control, periodontal cleaning (also known as scaling and root planing) can be performed to remove the plaque and tartar from your teeth roots. Depending on the extent of your gum disease, you may also require ongoing maintenance to keep a close eye on your periodontal health.
Take Your Periodontal Health More Seriously
Severe gum disease not only leads to more lost teeth than other conditions; it can also have a much greater impact on your overall health and wellbeing. To learn if you need periodontal treatment, or to schedule an appointment, call the Sunny Smiles office nearest you in El Paso, TX, today! We have offices in East and Northeast El Paso, and happily welcome patients from all nearby communities, including Chaparral, Canutillo, Vinton, and Sunland Park, New Mexico.