Custom-Designed Dental Crowns in El Paso, TX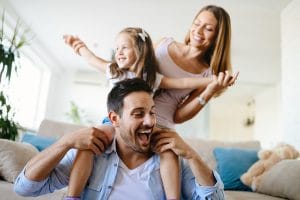 A dental crown, or cap, is designed to completely cover a tooth that has been damaged or has lost some of its structural integrity. With a crown in place, your tooth can remain healthy while the restoration absorbs the pressure from your bite. Today, dental crowns are often crafted from highly lifelike porcelain or zirconia, both of which are highly customizable to match the unique color, shade, and appearance of your healthy teeth. This gives them the ability to not only restore your smile's health and function, but also its overall appearance.
How Modern Crowns Are Used
Traditionally, dental crowns have always been utilized as a restorative measure to prevent damaged teeth from becoming further compromised. Without a crown, the pressure and friction from biting and chewing could further damage the tooth, potentially even leading to tooth loss. Modern crowns achieve the goal of restoring compromised teeth while also improving their appearance. For example, if a tooth is severely discolored or seems smaller than those around it, then a lifelike crown can be placed over the tooth to correct its blemishes. In cases of tooth loss, a crown may be coupled with a dental implant to create a highly lifelike replacement for your tooth.
When a Crown Is Recommended
The point of a crown is to completely restore, repair, and fortify the upper, visible portion of your tooth (which is also called the tooth's crown). Once a dental crown is placed, a tooth can regain its full function, absorb the full pressure of your bite, and avoid sustaining further damage to its structure. In many cases, we may recommend a custom-designed dental crown to address issues such as:
Teeth that are fractured
Teeth with pieces broken off of them
Teeth that have received root canal therapy
Teeth with severe blemishes
Teeth that seem too small
Lost teeth (when supported by a dental implant)
And more
The Benefits of Capping a Tooth
When a compromised tooth is capped with a custom, lifelike dental crown, it can regain most of its full function as well as its healthy, natural appearance. For teeth that exhibit serious damage to their structure, or extensive blemishing (i.e., discoloration) that can't be corrected by cosmetic means, dental crowns can offer the most effective and conservative solution. Because the crown completely caps the tooth, it will absorb the majority of your bite's pressure fort it, minimizing the risks of your tooth becoming more damaged due to the pressure and friction of biting and chewing.
Crown Your Tooth to Protect and Improve It
Modern dental crowns offer more functional and cosmetic advantages than ever before thanks to the durable and highly lifelike materials they're made of. To learn more about the benefits of modern dental crowns, or to schedule an appointment, call the Sunny Smiles office nearest you in El Paso, TX, today! We have offices in East and Northeast El Paso, and happily welcome patients from all nearby communities, including Chaparral, Canutillo, Vinton, and Sunland Park, New Mexico.