Restorative Dental Treatment Options in El Paso, TX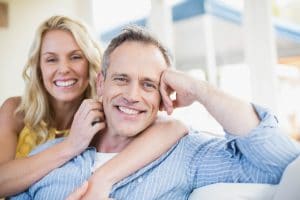 The impressive thing about your teeth is that they're strongest parts of your whole body. They have to be in order to bite and chew your food every day and still remain strong, healthy, and functional. However, they aren't immune to aches, damage, infection (cavities), and more, especially for patients who don't stick to a routine of preventive care as consistently as they should. Restorative dental treatments are designed to restore teeth that become compromised by fixing the damage, removing the infection, and/or fortifying the tooth, according to your specific needs.
If you'd like to learn more about the customized, lifelike restorations that we offer, explore more of our website by opening one of the links below:
Restore Any Tooth with Customized Treatment
A worn, damaged, or infected tooth can be a serious threat, though the right custom restoration can eliminate that threat and reestablish your healthy smile. When you're ready to schedule an appointment, call the Sunny Smiles office nearest you in El Paso, TX, today! We have offices in East and Northeast El Paso, and happily welcome patients from all nearby communities, including Chaparral, Canutillo, Vinton, and Sunland Park, New Mexico.