Treating Infected Root Canals in El Paso, TX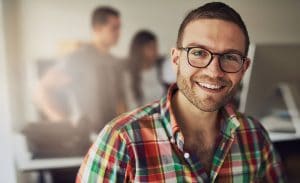 Most cavities can be addressed with a tooth-colored filling if they're treated before they become too severe. However, there are some cases of tooth decay that fillings can't address, such as when the infection in your tooth reaches the pulp at the center of it. Root canal therapy is the process of removing tooth decay from the pulp and the root canal that connects it to your jawbone, stopping the decay from growing even more severe. If your dentist recommends the procedure, then it may be the last chance you have of restoring the tooth before severe decay claims it.
Why Root Canal Therapy Is Necessary
Tooth decay can go from tooth filling level to root canal therapy level because it's progressive. The longer you wait to treat it, the more of your tooth structure it will erode. If you wait to receive root canal treatment once the decay has become severe, then it may destroy too much of your healthy tooth structure for your dentist to save. In extreme cases, a tooth may fall out or require extraction due to the extensive nature of the decay.
Save Your Tooth with Root Canal Therapy
With custom root canal therapy, you can save your tooth from decay even in severe cases. To find out if you need root canal therapy, or to schedule an appointment, call the Sunny Smiles office nearest you in El Paso, TX, today! We have offices in East and Northeast El Paso, and happily welcome patients from all nearby communities, including Chaparral, Canutillo, Vinton, and Sunland Park, New Mexico.