Treating Infected Root Canals in El Paso, TX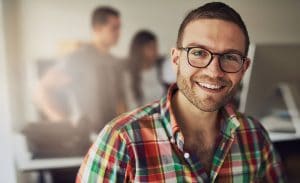 The way to treat tooth decay, regardless of its severity, is to remove the oral bacteria that cause it and the tooth structure that's already been infected by it. Then, your tooth must be restored, reinforced, and protected with a biocompatible material. In mild to moderate cases, this means placing a filling in the cavity formed by decay. In more severe cases, it means performing root canal therapy, which involves carefully removing the tissues from within the tooth's pulp and the root canal connected to it. Then, we can fill the pulp, root canal, and cavity of your tooth with biocompatible material, and cap the tooth with a crown for maximum protection.
What Is Root Canal Therapy?
Most cavities can be addressed with a tooth-colored filling if they're treated before they become too severe. However, there are some cases of tooth decay that fillings can't address, such as when the infection in your tooth reaches the pulp at the center of it. Root canal therapy is the process of removing tooth decay from the pulp and the root canal that connects it to your jawbone, stopping the decay from growing even more severe. If your dentist recommends the procedure, then it may be the last chance you have of restoring the tooth before severe decay claims it.
Why Root Canal Therapy Is Necessary
Tooth decay can go from tooth filling level to root canal therapy level because it's progressive. The longer you wait to treat it, the more of your tooth structure it will erode. If you wait to receive root canal treatment once the decay has become severe, then it may destroy too much of your healthy tooth structure for your dentist to save. In extreme cases, a tooth may fall out or require extraction due to the extensive nature of the decay. Besides ignoring tooth decay, other reasons for need root canal therapy may sometimes arise, such as:
A fractured tooth with an exposed pulp chamber
A tooth with previous root canal treatment that fails
A tooth with a filling that has failed
A tooth with a dental crown that becomes dislodged
A chipped tooth that becomes fractured before you realize it
And more
What to Expect from Root Canal Therapy
After removing severe tooth decay and restoring your tooth, you'll experience a number of important benefits. Most notably, the pain of your severe tooth infection will finally be alleviated. Also, you'll be able to bite and chew comfortably once again, which means you can regain the full function of your bite. With the infection removed, your tooth also has a good chance of remaining intact for life, lowering your risks of losing the tooth later.
Save Your Tooth with Root Canal Therapy
With custom root canal therapy, you can save your tooth from decay even in severe cases. To find out if you need root canal therapy, or to schedule an appointment, call the Sunny Smiles office nearest you in El Paso, TX, today! We have offices in East and Northeast El Paso, and happily welcome patients from all nearby communities, including Chaparral, Canutillo, Vinton, and Sunland Park, New Mexico.