Preventive Dental Treatment Options in El Paso, TX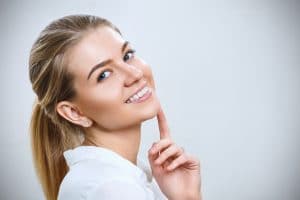 Everything we're taught about good dental hygiene is designed to increase our ability to prevent dental health issues from forming. For example, brushing your teeth at least twice a day and flossing at least once prevents the excessive buildup of plaque and tartar (calcified plaque). This stops the oral bacteria within the films from causing tooth decay, gum disease, chronic bad breath, and more. However, preventive dental care also involves sticking to a schedule of routine checkups and cleanings, or, for some individuals, improving the function of your oral structures with a custom-designed oral appliance.
If you'd like to learn more about the range of preventive dental treatments and services we offer, explore more of our website by opening one of the links below:
Make Preventive Dentistry a Priority
Keep your smile healthy and lower your risks of needing more extensive treatment later by maintaining a regular schedule of preventive dental visits. When you're ready to schedule an appointment, call the Sunny Smiles office nearest you in El Paso, TX, today! We have offices in East and Northeast El Paso, and happily welcome patients from all nearby communities, including Chaparral, Canutillo, Vinton, and Sunland Park, New Mexico.