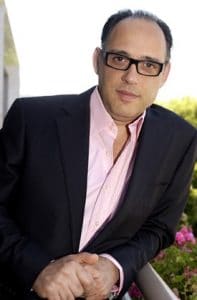 Soheil Khodadadi, DDS
Cosmetic and Restorative Dentist
As an advocate of comprehensive dentistry, Dr. Soheil Khodadadi, uses a wide array of cosmetic and restorative procedures to enhance the way his clients look and feel. During 25 years of practice, he has built a solid reputation for achieving results with the aesthetic and functional outcome that patients desire.
After graduating from the University of Southern California, School of Dentistry, Dr. Khodadadi completed postgraduate work in implantology and cosmetic dentistry. Since then, he has earned additional credentials, including a laser proficiency certification and training in neuromuscular dentistry, orthodontics, and orthopedics. He is licensed to practice dentistry in California.
Dr. Khodadadi lectures extensively on blending art and science to create strong, straight teeth and the optimal smile for any patient. He has conducted research and published articles on the topics of TMJ dysfunction syndrome, bruxism, occlusal adjustment.
Nasim Ravari, DDS
General and Cosmetic Dentist
Dr. Ravari graduated from UCLA in 2004, then received her DDS from the USC Dental School in 2008. As a highly skilled general and cosmetic dentist, Dr. Ravari takes each patient's whole health into consideration when diagnosing oral health concerns. Her compassionate, caring, and thoughtful approach is one reason why patients love visiting.
Dr. Ravari loves educating patients on how to improve their oral health, and sharing important but little-known facts, such as the fact that cavities are contagious. Patients who think bad teeth or gum run in the family are surprised to learn that oral bacteria simply transfer from sharing drinks, silverware, and kisses.
Dr. Ravari is married to an endodontist and has two young children (twin boys). Though she sometimes wishes she had time for hobbies, such as playing tennis, she is happily consumed by work and spending time with her family.
Vahid Khoshkam, DDS, MS
Periodontist and Implantologist
Dr. Khoshkam received his MS from the University of Southern California and joined Sunny Smiles in 2017. He is board-certified in providing periodontal health care and dental implant surgery. Dr. Khoshkam's compassion and expertise helps patients feel at ease when faced with complex periodontal or dental implant treatment.
Dr. Khoshkam is a member of the American Board of Periodontology and the American Academy of Periodontology, and was awarded best student by the California Society of Periodontists in 2017. Outside of the office, he enjoys playing with his children.
"The only way to do great work is to love what you do." – Steve Jobs
Laviniu Bredau, DDS
General Dentist
Dr. Bredau graduated from UIC College of Dentistry with a DDS, and then joined Sunny Smiles in 2017 with a special focus on providing esthetic and surgical dental care. With a dedication to ensuring that patients always receive the high-quality care they deserve, he is always willing to perform necessary treatment whenever it's most convenient for patients.
Dr. Bredau is a member of the American Dental Association, and is happily married with children. Outside of the office, he enjoys reading, outdoor activities, and anything fitness-related.
"Do not be afraid or discouraged, for the Lord your God is with you wherever you go." – Joshua 1:9
Visit Your El Paso, TX, Dentist
Our doctors' wide range of experience helps ensure that we can consistently provide high-quality care to every patient, regardless of their unique dental health needs. When you're ready to schedule an appointment, call the Sunny Smiles office nearest you in El Paso, TX, today! We have offices in East and Northeast El Paso, and happily welcome patients from all nearby communities, including Chaparral, Canutillo, Vinton, and Sunland Park, New Mexico.