Children's Dental Health Care in El Paso, TX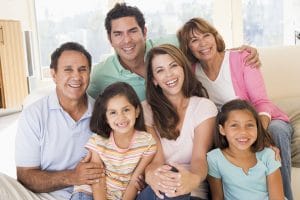 Throughout their young lives, children's teeth and oral structures are constantly growing and developing. This often makes children's dental care more complex than regular care for adults, which is why our doctors and staff proudly provide a range of highly personalized care options designed specifically for children. From preventive care and hygiene education to providing minimal restorations when necessary, our goal is to help you and your child set the stage for a lifetime of excellent oral health and confidence in their smiles.
Preventive Measures
The biggest similarity between dental care for children and dental care for adults is the importance of prevention. Like adults, children should attend checkup and cleaning appointments at least once every six months, usually beginning by the age of three years old. Before then, you should bring your child for an initial checkup after the first tooth appears (or by the first birthday). Part of their visit will include fun, educational instruction on how to keep their teeth clean and healthy at home.
Minimal Restorations
Even with excellent, consistent preventive care, children can still experience issues that require correction in order to preserve their smiles' growth and development. For example, if a cavity develops in a primary (baby) tooth, then it will have to be treated to prevent the infection from affecting the permanent tooth developing near it. Filling the cavity will require a strong focus on minimizing changes to the tooth's structure and allowing the rest of your child's teeth enough room and support to continue developing properly.
Benefits of Early  Care
Because routine dental care is vital to a healthy smile at any age, children benefit most when they begin their routine of professional care as early as possible. The earlier they grow accustomed to visiting the dentist regularly, the more likely they'll stick to that routine well into adulthood, and keep their risks of developing oral health issues minimal. This will also encourage them to seek more involved treatment, if necessary, when oral health issues do develop. Neglecting to visit the dentist regularly is one of the biggest reasons why patients suffer from severe conditions such as extreme tooth decay, gum disease, and more.
Make a Dental Appointment for Your Child
Along with personalized preventive and restorative treatments, we also cater to younger patients by creating a warm, welcoming, and kid-friendly atmosphere at our dental offices. When you're ready to schedule an appointment, call the Sunny Smiles office nearest you in El Paso, TX, today! We have offices in East and Northeast El Paso, and happily welcome patients from all nearby communities, including Chaparral, Canutillo, Vinton, and Sunland Park, New Mexico.