Professional yet Convenient Teeth-Whitening in El Paso, TX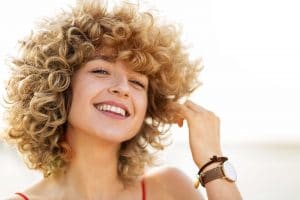 Stained teeth don't always mean unhealthy teeth, but their appearance can still have a notable impact on your confidence in your smile. The bad news is that stains can appear even when you keep your teeth healthy, but the good news is that they can often be just as easily erased with cosmetic teeth-whitening. Compared to over-the-counter (OTC) whitening products that you can buy at the store, professional whitening contains safe but potent bleaching solutions that your dentist will only recommend after a careful examination.
Take Home Your Zoom! Whitening Kit
Most patients recognize that OTC whitening products aren't as effective as professional treatment, but choose them anyway because of their convenience. Fortunately, we offer advanced Zoom! teeth-whitening that's just as convenient in the form of a custom-designed, take-home whitening kit. The kit includes a supply of our professional-strength Zoom! whitening gel and a set of custom-made trays that fit comfortably over your teeth. You can use the trays to apply the gel evenly over your teeth for a couple of hours a day (usually for less than two weeks) and enjoy a brighter smile all from the comfort of home.
Learn if Zoom! Teeth-Whitening Works for You
If you've lost confidence in your smile because of noticeable teeth staining, then ask us about Zoom! teeth-whitening during your next appointment. Or, if you prefer to schedule an appointment before then, call the Sunny Smiles office nearest you in El Paso, TX, today! We have offices in East and Northeast El Paso, and happily welcome patients from all nearby communities, including Chaparral, Canutillo, Vinton, and Sunland Park, New Mexico.