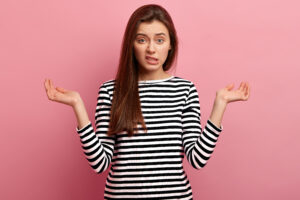 If you have a dental problem that calls for restorative treatment, you will need protection for your tooth. Because our teeth are limited in their capacity to recover from harm, that support will be a permanent requirement. Sunny Smiles can make sure you have the right protection by providing a personalized filling or dental crown. Crowns are used to take care of teeth impacted by severe decay or physical trauma. They cover the structure above your gum line, which gives you protection as well as welcome bite support. We provide different restorations with different benefits, including a lifelike appearance that makes you comfortable with your smile after your procedure is over.
Why You Might Require More Than A Dental Filling
A dental filling will be the first option for treatment when you need work done because of a cavity. However, this is not enough support in every case. Sometimes, it will be necessary for you to have the protection of a dental crown, which completely covers your tooth and absorbs bite pressure on its behalf. This will be needed if your cavity causes an infection, which will have to be treated with a root canal. It can also be necessary if you experience a physical injury that leaves your enamel chipped or cracked.
We Can Provide A Custom-Made Dental Crown
A dental crown will be custom-made to carefully cover your tooth without disrupting its neighbors or drawing unwanted attention. The materials used to create these dental restorations include porcelain and zirconia, which provide structural support as well as a lifelike appearance. We will provide important preparatory work to make sure your tooth can accommodate a crown, and we will take measurements to ensure that the restoration you receive is the right shape and size to stay secure.
How Dental Crowns Take Care Of Chipped And Cracked Teeth
Physical injuries that affect your tooth structure should not be taken lightly. After all, they can hurt your appearance and also negatively impact your health. With a custom crown, we can make sure that a chipped or cracked tooth is effectively protected. This support can give you renewed confidence in the way you look, protect you from a potential infection, and help you maintain a comfortable bite function.
Talk To Sunny Smiles About Treatment With A Dental Crown
Through treatment with a custom dental crown, we can make sure that your vulnerable tooth is properly protected, and we can also make sure that your smile is preserved. We can provide a range of services when patients have active oral health problems, but we can also take care of you when you are interested in preventive or cosmetic services. If you would like to find out more, please reach out to Sunny Smiles in El Paso, TX by calling 915-859-7000.