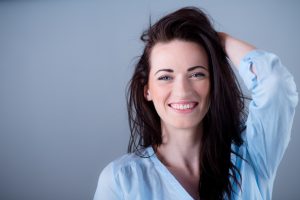 Through the appropriate restorative dental work, Sunny Smiles can ensure that your vulnerable tooth has protection. What you should know is that the right restoration does more than just prevent further problems from occurring. It can preserve your bite function by absorbing pressure on your tooth's behalf, and it can even make sure that your smile remains attractive. We provide custom-made dental crowns that stay stable and secure for many years. In the course of just two appointments, you can have support you rely on as well as the assurance that your smile remains natural and attractive. Remember that we are also here to provide regular reviews and updates about your oral health, and can identify a problem while there is still time to provide more conservative care.
Injuries And Cavities Leave Teeth In Vulnerable States
Our teeth are tough enough to break down tough foods for many years. With proper care, they can remain in good condition and avoid the kinds of problems that demand restorative dental work. However, injuries can happen, and cavities can form that require professional services. When these issues happen, prompt care can ensure that no further problems occur. A dental filling is an option for cavity treatment, but more significant decay requires more protection. A crown can provide that support, just as it can be an important resource for treating physical problems that affect your enamel.
Receiving A Custom Dental Crown
A custom dental crown is placed in the course of two appointments. The first visit you attend will focus on both preparing you for the placement and taking measurements so that your crown is just the right shape and size. When you return, it will be put in place permanently. You should feel confident that your restoration is secure and strong enough to support your bite. When taking care of teeth that are visible when you smile and speak, we can use a material like porcelain to provide protection without changing the way you look.
Timely Treatment Can Lead To A More Conservative Solution
If you arrange cavity treatment in time, you can receive a dental filling, which only covers a small portion of your tooth. This more conservative approach to care means work is complete sooner, and it also means preserving more of your enamel.
Talk To Sunny Smiles To Receive Your Custom Dental Crown
Through restorative dental work, you can count on long-term protection for a tooth affected by physical trauma or dental decay. Dental crowns provide important protection when our teeth are affected by advanced cavities or damage that is too severe for cosmetic treatment. Because the right restoration can actually imitate healthy enamel, this approach to care can preserve your appearance as well as your dental function and health! If you wish to find out more about treatment with dental crowns, or if you have questions about any of our services, please reach out to Sunny Smiles in El Paso, TX by calling 915-859-7000.