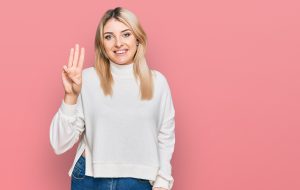 When you see your dentist out of concern for a tooth's health, you can find that treatment can preserve both the tooth's health and appearance. Sunny Smiles can preserve your smile while performing treatment, as we can provide dental crowns that imitate your enamel. These restorations are used in a number of different circumstances. While treatment is commonly provided for dental decay, other problems, like physical trauma, can also call for professional care. Of course, our goal is to provide the most conservative care possible and limit changes to your tooth structure. After an examination, we can determine if a dental filling or cosmetic treatment is recommended instead of a dental crown.
1. We Can Restore A Tooth Affected By Advanced Dental Decay
Dental fillings are frequently used in cavity treatments, but they can be less effective at addressing advanced decay. If your cavity is too large for a filling, we can protect the tooth in question with a custom dental crown. For a back tooth, we may recommend a metal crown that is prepared to absorb more pressure when you bite and chew. If the tooth is more visible when you speak and smile, we can provide one made from porcelain or zirconia. These materials provide protection, but they also match the appearance of healthy enamel.
2. We Can Protect A Physically Injured Tooth
A tooth injury can affect more than just your smile! After you chip or crack your tooth, you can find it hard to bite or chew. In these circumstances, you can require more than just cosmetic services. Because dental crowns provide esthetic improvements as well as better bite support, they can offer important long-term benefits. You should feel confident that you can still bite and chew without difficulty after an injury. If you are not able to do so, you can develop a flawed bite that leads to TMJ pains.
3. We Can Restore The Appearance Of A Blemished Or Undersized Tooth
Deep blemishes and problems with undersized teeth can negatively affect your appearance and make you self-conscious. Crowns are sometimes used to resolve these issues. We can determine if this is appropriate after evaluating you at an appointment. In some cases, we can instead rely on more conservative cosmetic services.
Sunny Smiles Can Address Your Oral Health Or Cosmetic Problem!
Through the right treatment, we can protect a vulnerable tooth and improve the way you look! The right procedure is meant to provide lasting support and give you more confidence in your smile as well as your bite. At Sunny Smiles, we are proud to make a variety of cosmetic, restorative, and preventive services available to community members of all ages. If you have questions about a specific issue, or if you wish to schedule an appointment, you can contact your El Paso, TX, dentists' office on N Zaragoza Rd by calling 915-849-9000.