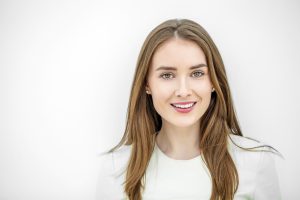 Through cosmetic services, we help patients enjoy smile improvements that lead to big confidence boosts. One option available to you is treatment with porcelain veneers, which can take on a range of concerns about the way you look. When you have veneers in place, you can put problems like discoloration, dental damage, and problems with the shape and size of teeth behind you. At Sunny Smiles, our approach to care focuses on patients' individual needs and concerns, which means we can make sure that this (or another cosmetic procedure you choose) delivers the right results, and that you can enjoy long-term benefits from your care.
Porcelain Veneers Can Help You Make Exciting Smile Improvements
How can your cosmetic dental procedure make the right changes to your smile? Is there really a way to take on multiple concerns with just a single procedure? With the placement of porcelain veneers, we can give you whiter teeth, hide blemishes or damages, and even improve the shape and size of your teeth. The overall improvements made by these restorations can be hard to ignore, and certainly exciting to show off. You can also be happy to know that the porcelain material used to make these restorations is strong enough to hold up for many years.
Planning A Procedure To Improve Your Smile
Your porcelain veneers are placed after minor preparatory work to make sure they have the space to remain secure and look natural. In addition to providing this preparatory work, we will take care to closely measure your teeth and see what shape and size your restorations should be to make all of your desired changes. Between this advance work and the placement process itself, you can have your improvements in just two appointments!
Discussing All Of Your Options For Cosmetic Work
We provide multiple cosmetic dental procedures to individuals in and around the El Paso area. Are you eager to make changes but unsure of what approach is right for you? We can help by offering veneers, but we also provide services like teeth whitening treatment. Unlike store bought whitening products, a professional whitening treatment can help you remove enamel stains that have settled and become difficult to remove. We also provide cosmetic services in the form of tooth bonding and contouring treatment, which can make conservative changes that make teeth look brighter, healthier, and more appropriate for your smile.
Plan Cosmetic Treatment At Sunny Smiles!
Through the right cosmetic procedure, you can make striking improvements to your smile and enjoy a big confidence boost! Porcelain veneers can put significant improvements within reach, as they take on many different flaws at one time while only requiring minimal changes to tooth structure. To find out more, please contact Sunny Smiles in El Paso, TX by calling 915-859-7000.