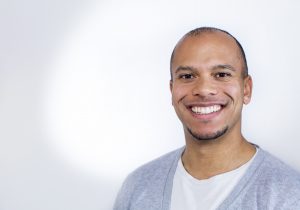 How close are you to your ideal smile? Whether you have significant changes you would like to make to your appearance, or just a few minor adjustments, a cosmetic dental procedure can help. What might surprise you is that even if your goals feel ambitious, a single procedure may be all you need to start showing off your ideal smile! Sunny Smiles can provide porcelain veneers that cover problems with dental damage, reshape teeth, and even hide problems with discoloration and poor spacing. We can make plans with you to see the results you want after just two appointments!
Exploring Your Options For Cosmetic Treatment
We provide several solutions to smile problems, and can actually deliver results in less time—and with less work—than you expect. With porcelain veneers, we can take on many different flaws at one time, making this an effective service for those who have several changes that they want to make. With that said, we can also discuss alternative services. For instance, we can make plans to restore the appearance of certain teeth when we perform tooth bonding and contouring work. This approach does not require permanent restorations, which can make it a more convenient option. We can also make changes to the way you look by modifying gum tissues. A gum contouring treatment can make your smile look more symmetrical, and it can add length to teeth that look too short or squat.
Using Veneers To Address Concerns About Tooth Shape And Size
Each veneer you receive will be custom-made to restore its corresponding tooth. When put in position, these restorations can hide any chips and cracks in your enamel, and generally change the shape and size of teeth that look out of place. They can also help by hiding problems with spacing that make you self-conscious. Unlike crowns, which completely cover your teeth above the gum line, veneers only require partial coverage, which reduces the preparatory work we have to do to complete your care.
Veneers Can Help You Correct Problems With Discoloration
Dental discoloration is often addressed with teeth whitening treatments, but this is not always the case. For individuals who are affected by intrinsic discoloration, we can instead recommend that you use porcelain veneers to restore your smile. Veneers can cover up blemishes and other visible flaws that occur when you have changes within your tooth structure that hurt the way you look.
Discuss Treatment With Porcelain Veneers At Sunny Smiles!
Our practice is here to help with more than just oral health threats. We provide a variety of cosmetic services that help you take on the issues that make you reluctant to show your smile off to the world. If you would like to find out more, please contact Sunny Smiles in El Paso, TX by calling 915-859-7000.