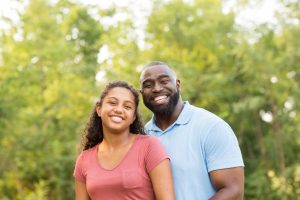 For many people, the eruption of their wisdom teeth (also known as third molars) will put their oral health in jeopardy and cause discomfort. These are the last of our teeth to arrive. They often start to make their way into our smiles in our teen years, though they can take longer to appear. When your teenager has access to consistent preventive dental care, you can receive a timely warning about the eruption of their third molars. Sunny Smiles is prepared to perform a safe extraction of these teeth before there are permanent complications. We provide timely intervention for this and other smile concerns, and we can provide general care to patients of all ages who visit us!
Wisdom Teeth Can Create Serious Issues
Why is it so common for people to have problems with their third molars? Simply put, they have too little space for them, which makes for a difficult arrival. Wisdom teeth can damage neighboring molars, they can cause crowding to occur, and they can create more difficulties and become harder to treat if they become impacted due to a lack of space. The good news is that with regular reviews, we can check on your teen to see if they might need our intervention to have these teeth out. Preemptively taking care of them will prevent potential problems that can affect their oral health and appearance.
Scheduling The Safe Extraction Of Wisdom Teeth
We can make sure your teen's wisdom teeth are safely removed, and that neighboring teeth are protected. When called for, we can perform minor oral surgery to have these teeth taken out. When doing so, we can prevent any interference with neighboring teeth that might create difficulties. Once treatment is complete, we can provide guidance on post-treatment care to prevent issues after the procedure.
Regular Checkups Keep You Informed About Your Family's Oral Health
Regular dental exams give you important reassurance when it comes to your family's oral health needs. In addition to enjoying support that prevents difficulties with tooth decay and gum disease, you can receive warnings about the eruption of wisdom teeth and other concerns. Because we offer support for patients of all ages, we can address all the dental health needs and concerns of El Paso families!
Talk To Sunny Smiles About Wisdom Teeth Removal
At our practice, we are prepared to help our patients who need work done to address the arrival of their wisdom teeth. If you are someone who needs to have these teeth removed, or if you have an older child who needs to undergo their extraction, we can help! To find out more about our practice and services, contact Sunny Smiles in El Paso, TX by calling 915-859-7000.