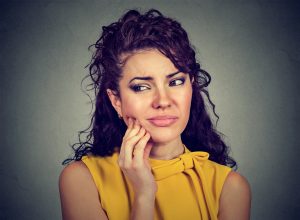 Once your tooth cracks, it becomes vulnerable to both infection and further physical harm. While our enamel is strong enough to hold up against biting and chewing pressures for many years, physical trauma can occur, and it should be taken seriously. The good news is that patients at Sunny Smiles can look forward to help when they need to see someone about an injured tooth. After we evaluate you, we can determine if it is necessary to restore the tooth with a crown. Once in place, it will provide functional support, and it can also preserve your smile. In some cases, we can respond to superficial damage by providing a less involved cosmetic procedure.
A Crack In Your Enamel Is A Serious Problem
If your tooth is cracked, you should see someone about the problem as soon as possible. Our practice is prepared to provide restorative dental work on short notice. In fact, we can actually see you even if you are looking for emergency dental care. Once you arrive, we can take a look at the damage to see what kind of treatment is necessary. While our focus is on providing conservative treatment options, we will take care to provide permanent protection for your damaged enamel.
Restoring Your Tooth With A Dental Crown
Through the placement of a dental crown, we can restore a tooth that is damaged by decay or physical harm. These restorations are carefully designed to fit over teeth and sit comfortably between their neighbors without causing disruption. We offer different material types to patients, including substances that can closely imitate healthy enamel. After you receive your crown, you should feel comfortable biting and chewing without feeling resistance, looseness, or any other issues that suggest the restoration is not providing adequate support.
A Cracked Tooth Can Become Infected – We Can Help
If physical damage exposes your tooth's inner structure to bacteria, an infection can develop that we will have to treat via root canal therapy. This is an important procedure, as it stops harmful microbes from gathering within your pulp and attacking living tissues located within. Without timely care, you can lose an infected tooth as an infection spreads too far and creates more difficulties for your oral and general health.
Sunny Smiles Can Restore Your Cracked Tooth
In the event you crack your tooth, you should reach out to your dentist as soon as possible to set up an appointment. Sunny Smiles is prepared to see you on short notice, and we can even welcome those who experience oral health emergencies to provide prompt care. To learn how we can take care of your cracked tooth, or to discuss any other concern you have about your dental health, contact Sunny Smiles in El Paso, TX by calling 915-859-7000.