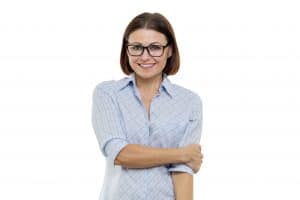 When you crack your tooth and try to go without treatment, you can end up experiencing complications that worsen the condition of your tooth and your oral health. With treatment, you can ensure that a tooth is protected, its appearance is restored, and your bite function is not compromised by pain or sensitivity. Sunny Smiles can evaluate the condition of your tooth and determine how serious a crack (or any other damage to your enamel) might be. With a custom dental crown, we can cover the tooth to provide protection when you bite and chew. Its design can carefully imitate the appearance of the healthy tooth, which means your treatment can restore your oral health as well as your appearance!
Dental Injuries Can Lead To Serious Oral Health Issues
Damage to your tooth enamel will be permanent, and it can make you vulnerable to complications that impact your overall oral health. A crack can actually expose you to infection from oral bacteria, resulting in problems that will require root canal therapy. The damage also makes you vulnerable to further damage to the tooth, which can complicate your overall treatment. Because dental damage can lead to complications over time, it can be important to act quickly in scheduling care. You can actually set up an emergency dental appointment and have the problem addressed with minimal delay!
Restoring A Tooth With A Custom Dental Crown
At your appointment, care will be taken to gauge how much damage has occurred, and to see what kind of treatment is necessary. While superficial damage can sometimes be addressed through cosmetic dentistry, restorative dental work can be necessary if your enamel is cracked. To make sure that the crown fits properly and stays in place, one that is custom-made for your tooth will be provided. For work on teeth that are in more visible areas, we can use material that imitates healthy enamel for your restoration.
Why Your Treatment Might Include Root Canal Therapy
Root canal therapy is recommended when internal damage or infection issues have to be addressed. The procedure involves the careful removal of bacteria and damaged tissues within the pulp, the central chamber of the tooth. Once this has been done, this area is sealed, then plans to fully restore the tooth will move forward. It is important that this procedure occur if you have signs of infection. Without treatment, bacteria can continue to travel through the tooth, which can lead to the loss of your tooth!
Sunny Smiles Can Restore Your Cracked Tooth!
Patients who chip, crack, or otherwise damage their teeth can come to Sunny Smiles for the appropriate treatment. By properly restoring your tooth, we can keep it safe from harm, prevent complications from infection, and improve your smile! To find out more, contact Sunny Smiles in El Paso, TX by calling 915-859-7000.