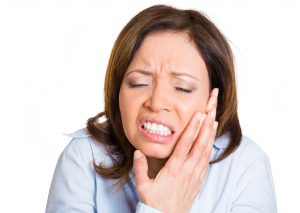 If a serious problem affects your oral health, what will it take to make sure that the problem is addressed as soon as possible? Patients who rely on Sunny Smiles for dental care can actually take advantage of our emergency services when necessary. Because we can make time to see people on short notice, we can take on concerns that arise suddenly and call for prompt support. Just as we can address problems at a general dental visit without changing your smile, we can perform urgent care with a focus on preserving your appearance.
How Can I Tell If I Have A Dental Emergency?
Simply put, if something related to your oral health troubles you enough to make urgent care seem necessary, reach out to our practice. Emergency dental services can address issues with physical trauma as well as the onset of a serious pain that you wish to address. When we bring you in, your dentist can study your tooth to see what the issue is, and to determine how we should proceed with treatment. One important thing to remember is that you should first seek general medical care in response to a problem if you think it is necessary.
What Can My Dentist Do To Address My Problem?
We can provide restorative or cosmetic treatment for a tooth injury, and we can discuss restorative services when you experience issues that cause pain. The choice of treatment for a physical injury will depend on what state your tooth is in. Because cosmetic work is more conservative, it can be the preferred approach to caring for a chipped, cracked, or broken tooth. With that said, we need to make sure that you can still safely bite and chew with your injured tooth, and that there are no health problems to address. A more serious injury can call for root canal therapy and a dental crown. Root canals and crowns also help us address severe cavities that cause alarming discomfort.
Will Treatment Change My Smile?
Depending on the tooth being treated, we can discuss different options for patients' restorations. If you need work done on a tooth that is more visible when you smile and speak, its appearance can be more of a priority to you. Fortunately, you can receive a porcelain or zirconia crown that actually matches the appearance of healthy enamel while providing valuable bite support.
Sunny Smiles Is Ready To Provide Emergency Services
Our office is here to help when people in and around the El Paso area need to do something about a possible dental emergency. At your visit, we can assess the problem and determine the right approach in order to put it behind you! For more information, contact Sunny Smiles at our Dyer St office in El Paso, TX by calling 915-859-7000.