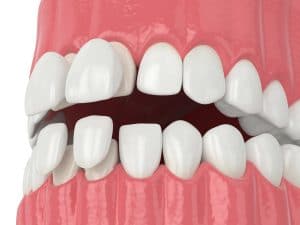 Creating a thin restoration from porcelain allows our team to provide an instant smile makeover, transforming the shape and color of the teeth. We can place one, or several, to help you obtain a smile you can't wait to show the world. In today's blog, your El Paso, TX, dentists talk about how we craft and place these unique restorations.
Crafting a Thin Porcelain Restoration
To ensure they bend with your smile, each one is custom-made. The process starts with the dentist removing a thin layer of enamel from the surfaces of the teeth, which makes room for them. Next, we take detailed impression and measurements, which we use to design and craft them from porcelain. The placement will happen in a follow-up visit after one to two weeks.
Placing Them on Your Smile
When you return to the office, we will check the fit and make any necessary adjustments before placing them with a powerful bonding agent, the same we use to secure dental crowns. They cover the front and sides of the teeth, which instantly alters the appearance. The porcelain we create them from is translucent like tooth enamel and can even be shaded to better match the color of surrounding teeth. In fact, we may whiten your teeth beforehand so they match your brightest possible smile. Porcelain is also stain-resistant and strong, able to absorb powerful bite forces.
Addressing Esthetics Issues
Intrinsic teeth stains, also known as permanent discoloration, may form beneath the outer enamel and could be very difficult to remove with teeth whitening treatments. However, veneers instantly mask them. If you have minor misalignment, then by placing these cosmetic restorations we can correct the appearance of alignment, providing an alternative to braces for some patients.
Placement also helps lengthen teeth worn down by teeth grinding, and could provide repair for minor chips and cracks. We also use them to help close unsightly gaps between your teeth, and correct problems with the shape and surface of your teeth as well. In as little as two visits, we can completely transform the appearance of your entire smile. As part of a smile makeover, we may also use more cost-effective bonding and contouring treatments for the side and rear teeth, reserving veneers for the very front-facing ones. If you have any questions about cosmetic dentistry, then please contact our team today.
TALK TO SUNNY SMILES IN EL PASO, TX ABOUT PORCELAIN VENEERS
At Sunny Smiles in El Paso, TX, we want to help patients enjoy their brightest and most beautiful smile possible. For more information on our cosmetic procedures, such as lifelike veneers, bonding and contouring, or teeth whitening, then contact your El Paso, TX, dentists at Sunny Smiles on Dyer Street by calling 915-859-7000.