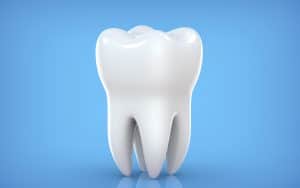 In our previous blog, we looked at what you should do when a tooth becomes cracked or chipped. But what if the damage is a little more severe? What if a tooth is knocked-out completely? In today's blog, your El Paso, TX, dentists talk about what to do when a tooth is knocked loose and how to protect your smile from further injury.
The Dangers of an Avulsed Tooth
When a tooth is knocked out completely, seeing us quickly is crucial for caring the tooth. Otherwise, you may be stuck with a gap in your smile. Once your body registers the missing tooth root, the flow of calcium and phosphorus will be suspended, meaning the bone tissue begins to break down. This breakdown of mass and density could soon mean further tooth loss and in extreme cases, an aged appearance.
Responding to the Problem
When a tooth is knocked out, don't panic. Pick it up by the crown, or visible portion, never touch the root. You can rinse away dirt or foreign debris under gently running water, but take care not to remove any tissue. Place the tooth into a glass of salt water or milk and bring it the office with you. People could also gently place it back into the socket and bite down to hold it in place until we can see you. Proceed to either our East-side location or Northeast location, both of which open at 9am and accept walk-ins. If the injury happens outside of operating hours, give us a call to schedule a visit. Our East-side location is open six days a week, Monday through Saturday, and that includes evenings. Our Northeast location is open from Monday through Friday. Don't wait to see us, let our team know as soon as possible.
Seeking Treatment and Preventing Further Injury
To prevent further injury, be sure you wear a mouthguard when you play sports. While boil-and-bite options are available at most sporting goods stores, we can take detailed impressions to create a custom model that fits better and provides greater levels of protection for your smile, helping you avoid chips, cracks, or avulsed teeth. If you have any questions about emergency dental care, or if you would like more details on safeguarding your smile, then contact our team today. We want to help you and your family enjoy optima oral health.
SUNNY SMILES IN EL PASO TALK ABOUT TOOTH LOSS
At Sunny Smiles in El Paso, TX, our team is ready to provide care for damaged or even knocked-out teeth, helping you enjoy a healthy and complete smile. For more information on addressing emergency situations and providing lifelike dental repair, contact our N. Zaragoza dental practice by calling 915-849-9000.