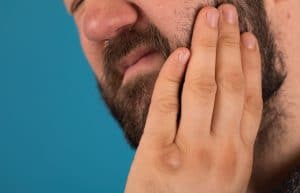 If you end up with a chipped, cracked, or aching tooth, then you have a dental emergency that requires treatment. Ignoring the issue could mean a greater risk of cavities and even a lost tooth! In today's blog, your El Paso, TX, dentists look at our approach to emergency dentistry, and remind our patients that we can see them on weekends and during the evenings as well!
What Is An Emergency?
We consider dental emergencies any sudden pain or discomfort, as well as injury or bleeding, in and around your teeth and gums. If you feel the issue is potentially life-threatening, then call 911 and proceed to the nearest emergency room. Otherwise, please see our team as soon as possible. Addressing these problems quickly reduces the risk of painful complications, such as tooth decay or infection. If begin to experience an emergency issue, which could include a damaged tooth, loose or lost restoration, loose or avulsed (knocked-out) tooth, toothaches, or objects caught between the teeth that can't be removed, then see us right away. You can often rinse your mouth with warm water, use a cold compress or ice pack against the side of the face to reduce swelling, and take a pain reliever. Any bleeding could be controlled with cloth or gauze. If a tooth or restoration is knocked out, bring them with you. The tooth should be placed in a glass of milk or salt water. Our East-side location is open six days a week and our Northeast-side office is open Monday through Friday. You can walk in as early as 9am and we have evening and weekend hours too!
Treatment Options
We can often replace your damaged filling or crown in a single visit, or as little as two, restoring the area once again and preventing your exposed inner tooth restructure from becoming decayed or infected. With dental bonding, we may be able to repair minor damage in one sitting as well. We can create custom and lifelike crowns, inlays, and onlays in-house, and we have tooth replacement options as well. You may be surprised to find out how many of our emergency solutions can be completed same-day, so you leave with a healthy, comfortable smile, as well as a lifelike repair! Don't let these issue lead to complications or even a lost tooth, talk to our team when you experience any sudden pain or injury. We're here to return your smile to full function, health, and beauty, often same-day! If you have any questions or concerns, then please contact our team today to learn more.
SUNNY SMILES IN EL PASO PROVIDES CARE FOR DENTAL EMERGENCIES
At Sunny Smiles in El Paso, TX, our team can repair and restore your smile, even during weekends and evenings! If you have questions about treating dental emergencies, then you can contact our N. Zaragoza dental practice by calling 915-849-9000.