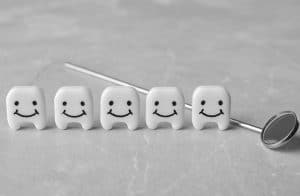 Can you believe November is already here? Winter will arrive before you know it! Which means the end of the year is coming and if you have dental insurance or a flex spending account, then you have funds and benefits you need to use before they expire on December 31st. Don't let these hard-earned benefits simply vanish, talk to your El Paso, TX, dentists today!
Do You Have Dental Insurance?
We know that dental insurance can be confusing, so we're ready to help you navigate the world of insurance benefits, and even file for you! We accept most major plans, including Atena, United Concordia, Metlife, Tricare, Delta Dental, United Healthcare, MCNA, Liberty, TMHP, and Dentaquest. We will help you use your 2019 flex spending funds and dental insurance benefits before they expire at the end of December, and can resume treatment in 2020 once new benefits become available. If you don't have coverage, then we can still help with dental treatment costs by offering affordable financing options, such as Lending Club, Greensky, and CareCredit.
Your Exam and Treatment Plan
To get started, we will perform a detailed exam for you and your family, looking at the teeth and gums with advanced technology, and even looking beneath the gums to look at the tooth rotos, inner structures, or oral tissues. The checkup allows our team to gain a detailed understanding of your current oral health, spotting signs of trouble and even identifying issues in the earliest possible stages. We often look for cavities, dental infections, minor or practically invisible damage, gingivitis, and gum disease. We also watch for the warning signs of TMJ disorder, bruxism (teeth grinding), and even oral cancer. In the same visit, we will clean your teeth by removing all plaque and tartar from the surface of the teeth. A cleaning helps protect smiles both young and old from cavities and gingivitis, as well as other common oral health problems.
Comprehensive Care
We have children's treatments, including preventive options to strengthen teeth against cavities and dental restorations to halt decay and prevent premature tooth loss. For adults, we have general and preventive care to maintain healthy smiles, as well as restorations to repair and restore teeth, such as our lifelike fillings and crowns. We can perform root canal procedures and a host of outer restoration options as well. If you desire a more attractive smile, we have cosmetic care, including teeth whitening and more!
SUNNY SMILES IN EL PASO PROVIDES FAMILY DENTISTRY
At Sunny Smiles in El Paso, TX, our team can offer an array of preventive and general procedure, helping families enjoy optimal oral health and avoid serious complications. If you have questions about your dental insurance or about our financing options, then please call our East El Paso location on N. Zaragoza Road at 915-849-9000!