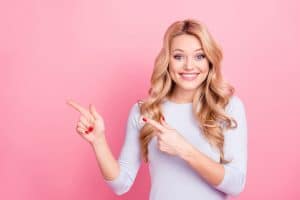 Is it really possible for a dental treatment you take home and use on your own to offer professional-quality improvements? At our El Paso, TX dental office, we can provide you with a personalized whitening kit that you can use at your convenience to produce terrific smile improvements. Your kit will feature professional-strength whitening agents that are capable of removing stains that are typically left behind by store bought products. The kit we offer also includes custom trays, which make the practice of applying these agents easier. While this solution is effective for many people who want to see smile improvements, you can talk with us about other cosmetic dental procedures that we make available!
Can A Take-Home Whitening Kit Really Offer Significant Improvements?
Because your take-home whitening kit includes prescription-strength whiteners, you can look forward to noticeable improvements when you apply them to your smile. These kits are designed to deliver the kind of results that look like they were produced at the dentist's office, without requiring you to come in for this procedure. For many patients, the ability to do the applications at home, at a time that best fits their needs, can make quality cosmetic improvements accessible.
Your Whitening Kit Is Customized To Make It Easy To Use
You may not have your dentist on hand to perform your whitening treatment, but you can count on your customized kit to make the experience easy for you. If you are worried about successfully administering these agents, you should know that you can rely on your custom whitening trays to make this process simple. The kits are custom-made to fit your bite, so you can find them surprisingly comfortable, and secure.
Find Out About Your Other Options For Cosmetic Treatment!
While you may like the idea of having a professional cosmetic treatment that you can take home, you may have other issues with your smile that you want treated. In addition to making sure your smile is brighter with whitening treatments, our practice can provide services that can restore the condition of your teeth, and hide problems with poor alignment. You can have custom porcelain veneers crafted, and put in position on teeth that are unsightly due to their condition, their shape, or their size. Dental onding and contouring can also carefully reshape teeth in order to make them look more attractive, and to improve the overall quality of your smile.
Talk To Sunny Smiles In El Paso About A Take-Home Whitening Kit
At Sunny Smiles in El Paso, TX, our practice proudly makes expert cosmetic services available to patients! If you have any questions about a possible cosmetic treatment, if you want to take home a personalized whitening kit, or if you want to know more about our oral health services, you can contact our East El Paso location on N. Zaragoza Road by calling 915-849-9000!