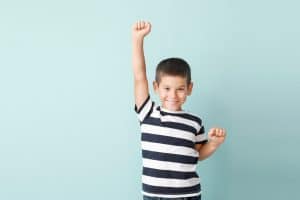 Routine care helps protect children of all ages from serious oral health issues, including tooth decay, premature tooth loss, and gingivitis. In order to keep an eye on these smiles as they grow and change, your El Paso, TX, dentists urge parents to schedule routine checkup and cleaning visits. In today's blog, we're going to talk about what makes these visits so essential for your child.
An Exam Before the Holidays
Before you know it, the stress and hectic nature of the holiday season will be upon us, which means finding time to see the dentist for a routine exam will definitely be a challenge. We suggest scheduling one now or in the next couple of weeks, so we can perform an exam and cleaning and also treat any issues we may uncover before the holiday season arrives!
Identifying Trouble
The goal of the exam is to gain an accurate assessment of you and your family's current oral health. We will carefully examine your child's smile, often employing advanced technology, to identify the presence of any developing oral health issues, such as cavities. We will also clean the teeth, which involves removing all plaque buildup from the smile. A bacterial byproduct, plaque coats the teeth and increases the risk of cavities and gingivitis. Removing this buildup keeps the teeth bright, breath fresh, and cavities and other oral health concerns at bay. We suggest a visit every six months for kids over the age of one.
Minimal Restorations
What happens if we do discover the presence of a cavity? To repair the tooth, we may use a minimal restoration, also known as a dental filling. We simply remove the decay for the tooth and then thoroughly clean it. We prepare the metal-free composite resin material and apply it to the tooth. We can sculpt the tooth as we cure the material under a light. In one visit, we can prevent a minor cavity from becoming a painful infection or a lost tooth! Remember, waiting for a baby tooth with decay to fall out naturally could enable an infection to form and a tooth to become prematurely lost, causing misalignment in many cases and potentially requiring braces in the future. If you have any questions about children's dentistry, or if you're ready to schedule a visit for your little one, then please contact our team today for more information!
TALK TO SUNNY SMILES IN EL PASO ABOUT CHILDREN'S DENTISTRY
At Sunny Smiles in El Paso, TX, our team strives to help children in our community enjoy healthy smiles. If you have questions about our treatment options for kids and teens, then you can reach our East El Paso dental practice on 10039 Dyer St., at 915-859-7000!