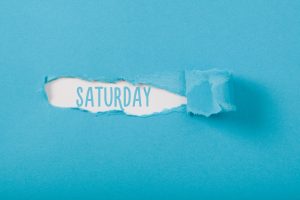 People often have a hard time finding an opportunity to see their dentist. After all, between work hours and school events, families don't have a lot of time to set up a visit during normal business hours. Your El Paso, TX, dentists understand, and we have evening hours and Saturday hours to allow our team to treat your family on your schedule!
Walk-Ins
We have two locations in El Paso, TX. One is on 1788 North Zaragoza Road, and the other is on 10039 Dyer Street. Both locations have Saturday hours from 9am until 4pm, and evening hours up to 6pm on Monday through Friday. Which means we can see you after work during the weekdays, and throughout the day on Saturday. You don't need to take off work and used your hard-earned time, or take the kids out of school and risk them falling behind. We know life is hectic, and we don't want schedule inconveniences to prevent you and your loved ones from enjoying optimal oral health and protecting smiles from problems, such as cavities and gum disease. Simply call us at the numbers below, or you can visit our website and click the Book Now location for either of our locations.
Emergency Treatment
These extended hours also mean offering emergency care is much easier. A dental emergency is any injury to your teeth or gums that is not life threatening, but should not be postponed. You can call or visit our website to set up an appointment at your earliest convenience. Common emergency situations include chipped or cracked teeth, knocked-out teeth, loose or lost fillings, objects caught between the teeth, and sudden explained toothaches. Before seeing us, you can rinse your mouth with warm water, take a pain reliever, or use a cold compress to reduce facial swelling. Be sure to bring any knocked-out teeth or chipped portions with you if possible.
Other Treatment Options
Often, we can address problems in a single visit! For example, a filling addresses a cavity in one sitting, and dental bonding and contouring can address cosmetic issues with a tooth's shape and color in one visit as well. We can discuss teeth whitening, or offer a thorough cleaning in a single sitting as well. Just because you need treatment, doesn't necessarily mean you should expect to undergo multiple procedures in several visits. If you have any questions about our Saturday and evening hours, or if you would like to set up an appointment for you or a family member, then contact our team today.
TALK TO SUNNY SMILES IN EL PASO ABOUT WEEKEND APPOINTMENTS
At Sunny Smiles in El Paso, TX, we can see you on evening and weekends, working with your schedule to help you enjoy optimal oral health. If you have questions about our treatment options, then you can reach our East El Paso dental practice on 10039 Dyer St., at 915-859-7000!