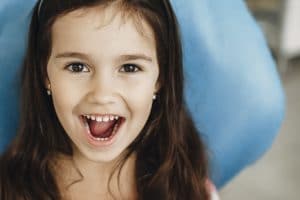 We understand that you have a busy schedule, and finding time to set aside and see the dentist can be difficult. In addition, if you find yourself faced with a dental emergency situation, you don't want to delay treatment and risk complications. Fortunately, your El Paso, TX, dentists offer same-day dental care, which means we can see you at your convenience and address emergency situations quickly!
Same Day Appointments
If you have any smile issues you need addressed, simply call us or click the Book Now button on our website. You will then be able to select which of our locations you would like to visit, and will see you at your earliest convenience. Should you experience a dental emergency, which involves any pain or injury to your teeth or gums that is not life threatening, then you can also call for a same-day appointment. In addition, we accept walk-ins at both of our locations. Our East-side location is open six days a week and you can stop in as early as 9am. Our Northeast location is open five days a week, Monday through Friday, and we also accept walk-in appointments as early as 9am. Remember, the sooner we treat an aching or damaged tooth, the more likely you are to avoid serious complications and enjoy a healthier, more attractive smile!
Cosmetic Care in One Visit
In addition to same-day visits, did you know we also have procedures that can be completed in a single day? For example, we have options for whitening teeth and removing stains with a special gel and light in as little as two hours. For damaged teeth, we can offer a cosmetic repair using a metal-free composite resin. Known as dental bonding, this can reshape teeth and mask stains in a single visit. We can also repair your tooth, dulling overly pointed portions and smoothing the surface in one visit with dental contouring.
Restorative Care in One Visit
If you have a cavity or aching tooth, we may be able to repair the issue in one visit with a dental filling. Our fillings will be created with a metal-free material that can be shaded to blend with your tooth. In addition, we can sometimes complete a root canal in one sitting, repairing severe decay or infection and protecting your tooth from becoming lost. If you have any questions about single visit dental care, then contact our team today.
SUNNY SMILES IN EL PASO OFFERS SAME-DAY CARE
At Sunny Smiles in El Paso, TX, we want to help families in our community enjoy optimal oral health. If you have questions about our approach to family dentistry, then please call our East El Paso location on N. Zaragoza Road at 915-849-9000!