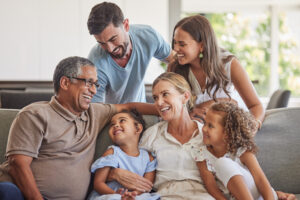 General dentistry involves comfortable and noninvasive treatments to help you avoid the complications of serious oral health issues, including tooth decay and gum disease. In today's blog, Sunny Smiles wants to talk about our general dental procedures, and how these can help strengthen your teeth and gums. We provide these services for kids as well as adults, making us an ideal location for families who want to make sure everyone in the household has the right smile care. When you practice better preventive oral health measures, you lower the likelihood that you will find your way back to our office because of pain, sensitivity, or some other sign of trouble. You can also have an easier time keeping your smile in a condition that makes you comfortable showing it off!
Checkups and Cleanings
Simply put, your regular dental checkups and cleanings will be important even when you feel confident that nothing is wrong with your smile. What do you gain from a dental checkup if you are not experiencing oral health issues? These visits can sometimes reveal problems you are not yet aware of, which can lead to prompt care and the prevention of something more serious. Routine appointments also provide preventive cleanings, which will lower your risk for problems at a future date.
Oral Appliance Therapy
What does oral appliance therapy do for you? A person who struggles with jaw pain and stiffness, headaches, and other concerns can benefit from work to reposition their lower jaw. A custom appliance can help you take on issues with poor jaw alignment and movement, a condition referred to as TMJ disorder. This can also help with bruxism—persistent teeth grinding—another problem associated with TMJ disorder, but one that can also occur on its own.
Treatment for Children
Our practice serves patients of all ages. Our commitment to including care for kids makes us a more convenient location for families, as they can book all of their appointments at one time and location. In many ways, kids face the same oral health threats that their parents do. However, they are less equipped to address them on their own because they have less experience doing so. We provide an important introduction to smile care for kids. We also provide evaluations as their teeth and oral structures continue to develop. By providing this, we can make sure that we intervene and care for them in the event that there are developmental concerns.
TALK TO SUNNY SMILES IN EL PASO, TX, ABOUT GENERAL DENTISTRY
We would like to help your family maintain healthy and confident smiles. If you need to arrange routine dental care, or if you require more than general services, then contact our Sunny Smiles location on N Zaragoza Rd in El Paso, TX at 915-849-9000.