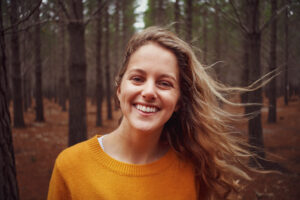 Is it necessary to receive a filling as part of your cavity treatment? Restorations are included in care for dental decay because cavities do permanent harm to enamel. To address this problem, a filling or dental crown will be used to provide long-term support. What you can be relieved to know is that there are options for treatment that will not impact your smile even when a restoration is in a conspicuous space. Sunny Smiles can take care of your oral health needs by providing a dental filling that imitates healthy enamel. In addition to offering appearance-friendly care, these restorations can offer remarkable support by adhering directly to your tooth structure to supply a lasting hold.
Will Cavity Treatment Negatively Affect How You Look?
Cavity treatment will have to address permanent harm to your tooth structure. When one forms and damages one of your front teeth, you can be understandably worried about how yours will look. One that stands out can act as a distraction that hurts the overall quality of your appearance. Fortunately, there are options for restorative dental work that provide protection without making changes to how you look. Our practice can provide dental fillings that imitate healthy enamel, which means its location will not lead to problems with the way you look.
Placing A Dental Filling That Matches Your Tooth Structure
A dental filling that imitates healthy enamel is applied directly at the site where your cavity was treated. The composite resin substance we rely on to match your tooth structure will actually bond to the surrounding tissues as it hardens. This provides care that is hard for others to notice, and it will also ensure that you have no worries over your oral health or bite function.
When You Need A Crown To Address Dental Decay
Larger cavities can make the placement of something more dependable than a filling necessary. By surrounding the tooth and providing enough stability to let you bite and chew without difficulty, a dental crown can offer the right kind of protection. A crown will be necessary whenever your issues with tooth decay are severe enough to require a root canal as part of your overall restorative services.
Talk To Sunny Smiles About Treatment With A Dental Filling
If you have a cavity, you will need to see your dentist and have it treated to stop it from causing more and more harm to your oral health. The good news is that with the right approach to care, the problem can be addressed without affecting your smile! Our practice offers lifelike fillings and crowns as part of our services, so restorative treatment does not have to alter the way you look. If you would like to find out more about how we can take care of you when you need dental services, contact Sunny Smiles on Dyer St in El Paso, TX by calling 915-859-7000.