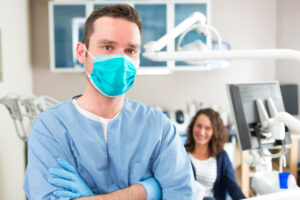 The time and effort you put into smile care can help you avoid dental decay, gum disease, and problems that generally hurt your appearance. While you should put in time on your own, you should also make time for regular dental checkups in order to preserve your oral health. Has it been more than six months since you last enjoyed preventive dental care? Sunny Smiles can make it easier to book care when a busy or inflexible schedule interferes with your oral health appointments. Because our practice is open on Saturdays, we can more easily accommodate you so that you have access to services that protect you against cavities and other threats.
Has It Been Hard To Make Time For Smile Care?
Having a tough time scheduling smile care can have more consequences than you anticipate. A delay in routine dental treatment could mean letting a cavity grow and continue to do harm to your enamel, which can affect the kind of restorative dental work that you require. It can also mean leaving more time for tartar buildup to cause problems with decay and gum disease. However, when you are consistent with your appointments, you limit your risk for new problems and receive prompt attention for issues that do arise. Our practice understands that it can sometimes be difficult to book care. By opening our doors on Saturdays, we can make it easier for you to arrange appointments and keep up with beneficial smile care!
We Have Appointments Available On Saturdays!
Our office is open on Saturdays, which means you do not have to fit an appointment in on a weekday. This makes it easier for you to make time for a routine visit, and it can be easier to schedule a visit if you suspect there is something wrong with your oral health. This is not all that we do to make sure care is available, as we also provide emergency dental services whenever they are required.
Make Sure You Schedule Care Before The Year Ends!
Because the year is close to an end, you can have limited time left to use your remaining dental benefits. Not taking advantage of these benefits means missing out on support that you have paid for, and it means going longer than you should without preventive services!
Talk To Sunny Smiles About Booking Dental Care On A Saturday!
Booking dental visits on Saturdays will help you avoid difficulties with your smile and dental health, as you will not have to postpone a visit due to a lack of time during the week. If you would like to find out more about our office and services, contact our Sunny Smiles location on N Zaragoza Rd in El Paso, TX today at 915-849-9000.