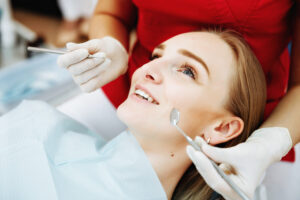 If you feel that there is just no way to fit a dental appointment into your current weekly schedule, is there any way you can effectively make time to enjoy smile care? Patients at Sunny Smiles can enjoy timely support when they book dental visits on the weekend! We provide Saturday office hours so that El Paso area families have an easier time booking dental visits. At these visits, we provide the kind of support that can help patients of all ages protect themselves from oral health issues. We can also provide the timely warnings and treatments that stop problems from growing worse.
Dental Visits Can Be Difficult To Fit In Your Schedule
Depending on how full or rigid your schedule is, it can be difficult to find time for dental appointments. What you should know is that this does not mean you will have to simply postpone necessary visits, as our practice offers support on the weekends! Our office hours include appointments times on Saturdays, so we can effectively keep up with your needs and make sure you do not fall behind on oral health support. Because we can provide services to kids as well as adults, these appointments make it easier to book care on weekends for everyone in your household.
Booking Your Office Visit On A Saturday
During your dental visit, you can enjoy quality smile care that helps you preserve your teeth and gums. These visits include cleanings as well as evaluations, which help you manage your health and prevent future difficulties. You may find during your visit that you need work done because of a cavity or an issue with gum disease. For periodontal issues, we can recommend an advanced cleaning to stop further harm to these tissues. When you have problems with teeth, we can provide restorative dental work that includes care with lifelike fillings and crowns.
We Are Here To Support Patients Of All Ages
A patient's needs can change over the years, particularly when that patient comes to us for pediatric oral health services. At these visits, we provide important guidance on at-home care as long as comfortable and encouraging in-office services. Having access to this kind of support at an early age will help kids learn the importance of protecting their teeth and gums, and they can lead to more consistency with smile care when they are adults!
Talk To Sunny Smiles About Treatment For Dental Care On A Saturday!
Because our practice provides appointments on Saturdays, we can provide important support even when you have limited time in your schedule for a visit. If you would like to find out more about how we can help you take consistent care of your teeth and gums, contact our Sunny Smiles location on N Zaragoza Rd in El Paso, TX today at 915-849-9000.