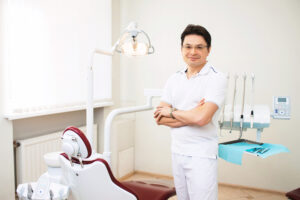 What are you currently doing to protect your smile? If you want to avoid difficulties with your oral health over time, you should have a daily routine you follow that effectively protects your teeth and gums. You should also have support that comes from general dental appointments. At these appointments, you enjoy care in the form of cleanings and careful reviews. Patients who are consistent with visits to Sunny Smiles have important protection against problems, and those issues that are identified can be treated in a timely manner to prevent complications. This means you are less likely to require advanced services, and you can minimize damage to your tooth structure.
Are You Consistently Scheduling Dental Exams?
Semiannual dental visits are generally recommended for patients. This consistency will help you stay protected against tartar buildup, and it will lower your risk for letting a problem with your teeth or gums become more advanced. If you are not consistent about visits, you miss out on the important cleanings as well as reviews that help you maintain your health and appearance. We can provide beneficial preventive services for patients of all ages, which means we can meet with everyone in your household, making these services easier to arrange and enjoy.
How Routine Visits Provide Important Information About Your Smile Health
Every time your dentist evaluates your smile, you have opportunities to learn about problems that will need to be addressed. Early warnings about cavities still require restorative dental work, but they can be addressed while damage to your tooth structure is still limited. These appointments also offer updates about your gums as well as your jaw alignment and movement. Having general care also helps you because you enjoy cleanings that fight tartar and plaque so that you are less likely to experience new issues.
Our Office Services Provide More Than Just Cavity Care
Early cavity detection and treatment matter, but you can enjoy more than just care for decay. Warnings about your periodontal health are important because they protect you against potentially severe difficulties with gum disease. A deep cleaning will remove the bacteria on the roots of your teeth, clearing away the cause of your gingivitis difficulties. We can also recommend the use of appliance therapy to correct problems with your jaw movement, as well as with your teeth grinding difficulties.
Talk To Sunny Smiles About General Dental Care!
General dental visits are important for the long-term protection of your smile, and they can ensure any troubles you experience are caught and addressed before you have complications. For more information on how we can take care of you and your family, please reach out to Sunny Smiles on Dyer St in El Paso, TX by calling 915-859-7000.