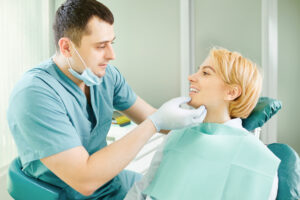 Your oral health can have more impact on you than you might realize. When problems arise and are not treated in time, there are complications that can seriously impact how you look. Serious issues can even lead to trouble for your general health! Fortunately, regular dental appointments can help to ensure that you have the support you require to avoid these consequences. They also help prevent the onset of new issues. Sunny Smiles provides general dental care for patients of all ages. Families in the El Paso area can turn to us for general dentistry, and we can make sure they receive the kind of personalized support that lowers risks for tooth decay, gum disease, and other threats.
Is Your Smile Being Properly Protected?
How much support should your smile have? You should clean it on a daily basis, and you should further protect it by sticking to a smart diet that restricts the consumption of sugary and acidic products. Beyond brushing, flossing, and making good diet choices, you should be a regular attendee at your dentist's office. General dentistry provides important updates about your oral health. Your appointments also help you avoid future problems by providing thorough cleanings that will remove tartar and plaque as well as food debris that can threaten your well-being.
What To Expect During A General Dental Appointment
During a general dental visit, both your evaluation and your cleaning will support your well-being. During your review, your dentist will check you closely for any signs of trouble that might require restorative dental work. You can also use this as an opportunity to inquire about cosmetic dentistry and its potential for fixing any flaws that make you self-conscious. These visits also provide protection through thorough teeth cleanings. By caring for your oral hygiene in this way, we stop problems with tartar buildup and we lower your risk for issues with gum disease and dental decay.
We Provide Important Services For Patients Of All Ages
General dentistry is important at all ages. Our practice support kids as well as adults, which makes appointments easier for El Paso families to book. After all, you can rely on support for everyone in your household at one location, which simplifies booking and attending visits. Pediatric dental visits are particularly important, as kids need to learn both the hows and whys of daily smile care and how to feel at ease in the dentist's office.
Talk To Sunny Smiles About Booking Your Next General Dental Appointment
Through general dental visits at Sunny Smiles, your family can enjoy important smile protection that lowers risks for cavities, gum disease, and more! If you wish to find out more, contact Sunny Smiles on Dyer St in El Paso, TX by calling 915-859-7000.