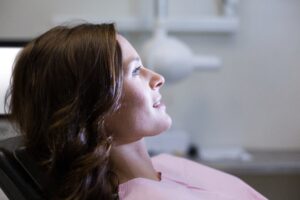 Is it time for you to do something about your wisdom teeth? Unfortunately, by the time you start to feel the discomfort that their arrival can cause, they may be far enough along to create real problems for your oral health and quality of life. The good news is that Sunny Smiles is prepared to help when you think that these teeth, also known as third molars, are beginning to make an appearance. They can be carefully extracted through a conservative surgical procedure. While you will not need to worry about replacing them, we can help you make sure you recover from the process and avoid potential complications. Remember that we can alert you to the movement of your wisdom teeth when you schedule regular dental exams.
How Will I Know When My Wisdom Teeth Need To Come Out?
Wisdom teeth are the last to arrive, and their presence can be less than positive. Because we typically lack space for these teeth, their eruptions can lead to many issues. Not catching the problem in time can lead to trouble with crowding and enamel damage from pressure placed on neighboring teeth by erupting third molars. Another concern is that their eruption will be compromised by neighboring teeth, which can lead to more painful and awkward issues. If you want to stay informed about the movement of these teeth, make sure you keep up with regular dental checkups.
We Can Safely Extract Your Wisdom Teeth
Unfortunately, wisdom teeth can become impacted if they are allowed to erupt and move too far into their expected positions. What can you do to make sure that they are removed before this happens? At our practice, we can perform a safe procedure to access the teeth behind your gums and bone structure. In doing this, we can make sure that they are taken care of before they push in far enough to damage or move neighboring molars.
What Else Can Regular Dental Exams Do For You?
At regular dental exams, we look out for issues such as the arrival of your wisdom teeth. We also check for persistent threats such as dental decay as gum disease. While wisdom teeth can arrive even when we take great care of our smiles, much of what we worry about when it comes to oral health can be prevented through regular checkups and cleanings, as they provide timely warnings about problems and services that keep bacteria from accumulating unchecked.
Talk To Sunny Smiles About Having Your Wisdom Teeth Removed!
Rather than let your wisdom teeth harm your neighboring teeth and cause you discomfort, you can count on our office to successfully remove them! If you are ready to learn more, reach out to Sunny Smiles on Dyer St in El Paso, TX by calling 915-859-7000.