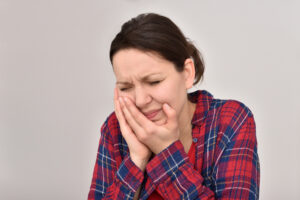 When you have a problem with your oral health, a trip to the dentist's office can bring relief for active discomfort, and it can prevent potential complications from occurring. Restorative dentistry takes on concerns like dental damage, decay, and even tooth loss. For people who need restorative dental work in the El Paso area, treatment at Sunny Smiles can help! When you come in for care, we will provide an evaluation to see what kind of support you need. After assessing the situation, we can determine how much trouble your tooth is in, and see if you might require a dental filling or dental crown. Both options can lead to cosmetic benefits as well as beneficial oral health support.
Problems With Dental Decay And Physical Damage Can Make Treatment Necessary
Our teeth are strong enough to stay intact and healthy even through years of biting and chewing friction, and are strong enough to resist damage from physical contact. Unfortunately, they are not so strong that problems never occur—a physical injury can leave you with enamel damage that needs to be restored, while decay that worsens over time can cause a cavity to form. In these situations, or in a situation where your tooth needs to be replaced, restorative dentistry can help. Based on your needs, our practice will look for the most conservative solution that can effectively resolve your issues.
Planning Your Restorative Treatment
Your treatment will depend on the state of your tooth at the time of your appointment. For dental decay, it is sometimes possible to resolve problems through the removal of infected tissues and the placement of a dental filling. However, it may be necessary to provide root canal therapy and place a dental crown to keep a tooth safe. You can reduce your risk for this by regularly scheduling dental checkups, as they provide timely warnings about cavities as they start to form. Where physical injuries are concerned, an evaluation will determine if you require restorative treatment, or if you can proceed with more conservative cosmetic dental work.
When You Need Dental Work On Short Notice
Through treatment on short notice, we can make sure that your smile is protected and that your oral health is restored before there are complications. Through our emergency dental services, we make it easier for patients to see us, which means we can provide the appropriate care before a tooth's condition worsens and makes more involved support necessary.
Talk To Sunny Smiles About Scheduling Restorative Dentistry
Through the appropriate approach to restorative dentistry, our practice is able to help patients deal with potentially serious problems with their oral health. If you would like to learn more about how we can support you, reach out to your El Paso, TX, dentists by calling our practice at 915-849-9000.