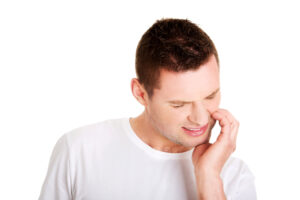 Sunny Smiles is here to help you maintain a healthy smile, and also here to offer different treatment options that can improve how it looks. Of course, you can also count on our practice when an active oral health problem arises and needs to be addressed. Our practice is prepared to take on different degrees of trouble with your dental health, including trouble that has caused a painful toothache to start affecting you. Until it is dealt with, that aching tooth's condition can worsen, and that can lead to new and more serious consequences. We can make sure that it is properly resolved, and we can also take care to restore your tooth so that it is safe after your procedure concludes.
A Toothache Can Be A Cause Of Serious Concern
If your tooth is in serious pain, or if the discomfort you feel does not go away after a short time, you can have understandable concerns about its well-being. Letting the problem go untreated can actually lead to more problems—when pain is caused by an infection, you face a risk of bacteria spreading further through the tooth and creating new problems. This can lead to more difficulties with your infection as well as the loss of that tooth! The sooner you come in to have your problem evaluated, the less likely you are to experience these complications. To make prompt support more accessible, we do offer emergency dental services for patients.
Planning Treatment To Address Your Aching Tooth
By planning a procedure to address your aching tooth, you ensure that a problem is stopped, and you can make sure that the tooth is effectively restored and protected. We can make sure that an ongoing trouble with your dental health is stopped through root canal therapy. After this service is provided, we can take care of the tooth by placing a dental crown.
Stay Informed About Your Oral Health With Regular Dental Exams
By keeping up with routine dental exams and cleanings, you keep yourself informed about potential oral health problems. When trouble is identified early, it can be addressed before a toothache ever occurs. Unless you are told to do otherwise, you should stick with a routine that sees you come in for regular checkups and cleanings every six months.
Talk To Sunny Smiles About Scheduling Treatment For A Toothache
At times when our patients need help with toothaches, our practice is ready to help! We can provide important restorative services that both address problems and provide protection with permanent restorations. Our practice can also provide ongoing preventive care to make you less likely to experience this or another issue. If you have questions or would like to learn more, you can contact our Sunny Smiles location on Dyer St in El Paso, TX by calling 915-859-7000.