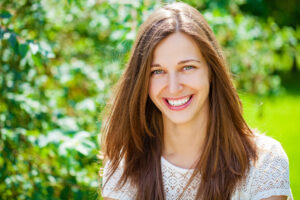 When you have a cavity, do you need to worry about what it will do to your smile? It is necessary to provide a restoration to keep a tooth safe after decay is treated. With that said, with the right approach to care, restorative dental work can provide support that will preserve your appearance. Patients at Sunny Smiles can count on cavity treatment that protects your tooth structure without changing the way it looks. We provide fillings and crowns that match the color and texture of healthy enamel. Dental fillings made from composite resin can both imitate your tooth structure and bond to it to provide lasting stability and protection.
Treating A Cavity Without Changing Your Smile
Cavity treatment is important because it will provide protection that addresses the permanent damage caused by decay. Without the right support, your tooth remains in a vulnerable state, one that can impact your ability to bite and chew and raise your risk for an infection. Problems that are caught in time can be addressed with conservative dental fillings. This approach limits the amount of damage ultimately done to your tooth structure, which means you can enjoy minimal changes while still enjoying reliable support.
Placing A Composite Resin Filling To Restore Your Tooth
Composite resin fillings both bond to your enamel and match its appearance in order to provide lasting protection. These restorations are applied directly to the space where decayed tissues had to be removed. Upon this application, the material will bond and harden to create permanent support. The process can be completed in just a single appointment, making it an effective and convenient treatment option. Once in position, it will allow you to bite and chew without difficulty so that you can bite, chew, smile, and speak as normal.
What Happens When A Filling Is Not Able To Support Your Tooth?
In some situations, it will be necessary to provide more support than a filling can provide. Your treatment with a dental crown can offer the functional support you need. This will cover the tooth completely above the gum line. There are different materials that are used to craft crowns. When there are concerns about the crown being visible when you smile and speak, we can use materials like porcelain to make sure the procedure preserves your smile.
Talk To Sunny Smiles About Receiving A Lifelike Dental Filling
With the right approach to cavity treatment, a person's smile can be preserved even when a restoration is in a prominent space. Our composite resin fillings are able to match the appearance of your enamel, which means you avoid potential cosmetic concerns after treatment while still enjoying reliable smile protection. If you would like to find out more, contact our Sunny Smiles location on Dyer St in El Paso, TX by calling 915-859-7000.