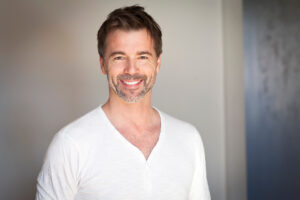 When your tooth is injured or affected by decay, you should seek treatment as soon as possible to prevent complications. As frustrating as it can be to have an active problem with your smile, it can be reassuring to know that your treatment can preserve your bite function and oral health while also preventing unwelcome smile changes. Sunny Smiles is prepared to take on different issues that can hurt your dental well-being. Whether you need to have work done for a cavity that recently formed or for a more severe tooth injury, we can provide the appropriate services to help you fully recover! We can also provide preventive services that will help you avoid trouble in the future.
Treating Dental Decay And Physical Trauma Without Changing Your Smile
Why are permanent dental fillings and dental crowns used to take care of teeth when restorative dental treatment takes place? Unfortunately, while they are strong enough to hold up against years of friction from biting and chewing, our teeth are limited in their ability to recover from harm that does affect them. To address this, lasting protection is required. You can be happy to know that a tooth protected with a filling or crown can look healthy and natural, so it will not be a problem for your smile.
Planning Your Cavity Treatment
Cavities grow after they form, and that can lead to worsening harm to your enamel, and it can even leave you with an infection that needs to be treated. The state of your tooth at the time you come in will affect how you are treated. For an infected tooth, we will provide a root canal to remove bacteria and damaged tissues from within your pulp. After this is done, a dental crown can provide coverage and lasting support. For issues with decay that are caught in earlier stages, it is often possible for care to proceed with the placement of a dental filling, which means surrounding healthy enamel will remain unchanged.
Restoring Physically Injured Teeth
Dental injuries can leave you with chipped, cracked, or broken enamel. In some cases, a root canal and crown will be needed to properly take care of your tooth. Your care for a minor injury may be possible with a cosmetic procedure. Cosmetic dentistry relies on more conservative work, preserving more of your tooth structure, while still effectively dealing with visible dental damage.
Talk To Sunny Smiles About Scheduling Restorative Dentistry
Restoring your unhealthy tooth properly means taking care of its condition while also making sure that it will remain safe and secure long after treatment. To learn how we can address your oral health needs as well as your concerns about how a cavity or injury might affect your smile, please contact our Sunny Smiles location on Dyer St in El Paso, TX by calling 915-859-7000.