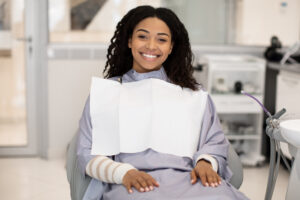 How far can your at-home oral hygiene efforts go toward fully protecting your smile from harm? The effort you put into cleaning your teeth is certainly important. However, you should depend on more than just what you do on your own if you want to prevent difficulties like dental decay and gum disease. You should also look to your regular dental exams and cleanings for support. At these appointments, you can receive important protection thanks to the review from your dentist, and thanks to the care taken by your hygienist to clean your teeth. Patients who come to Sunny Smiles for routine care can depend on cleanings to help them stay free of harmful tartar buildup, which can help the remain safe from cavities, gum disease, and other concerns.
Do You Really Need Your Hygienist's Help To Keep Your Teeth Clean?
You can protect your smile against the accumulation of bacteria and food particles on your own, but that does not mean you should only depend on yourself to keep your teeth and gums healthy. Without the support of regular dental cleanings, you are vulnerable to problems with tartar buildup. Any deposits of this material that form will remain in place, as they can resist removal efforts from brushing and flossing. Their presence can be unattractive, and they can make you more likely to have troubles with the formation of cavities. Deposits at your gum line can also make you more likely to have difficulties with gingivitis.
Scheduling Your Regular Cleanings And Exams
Through your regular dental exams and cleanings, our practice can provide important assistance when it comes to caring for your smile. During a routine cleaning, any harmful buildup of bacteria and food debris will be addressed through care from your hygienist. When patients exhibit signs of gingivitis, we can provide a more thorough cleaning instead of the typical session. That more thorough review will provide the removal of bacteria on the roots of teeth. During your review, your dentist will look out for dental and periodontal problems; if they are found, we will proceed to discuss your treatment options.
Tips For Practicing Better Smile Care At Home
To lower your risk for problems between regular appointments, be mindful of your approach to daily smile care and its benefits. You should give yourself at least two minutes to fully clean your smile when you brush, and you should be sure to floss thoroughly every day to protect yourself against the accumulation of harmful substances between teeth.
Talk To Sunny Smiles About Scheduling Your Next Dental Cleaning
Through a combination of good daily hygiene and regular teeth cleanings, you can keep your smile safe against oral health threats! If you would like to find out more, contact our Sunny Smiles location on Dyer St in El Paso, TX by calling 915-859-7000.