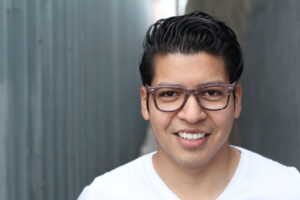 When you experience problems with dental decay, professional oral health care needs to take place to protect your enamel. Unfortunately, once a cavity forms, there will be permanent damage to your tooth structure. To respond to this, you can expect to have a filling or crown placed. Sunny Smiles provides both fillings and crowns that can match the look of your enamel and preserve your appearance. The dental fillings that we place provide more than just a cosmetic match, as the substance can bond to your enamel and create a remarkable, long-lasting stability that lets you confidently smile, bite, and chew after restorative treatment!
Recognizing The Impact A Cavity Has On Your Tooth
An effective oral hygiene routine at home, accompanied by regular dental exams and cleanings, will help you prevent the formation of a cavity. Unfortunately, even individuals who consistently take care of their smile can have a problem with decay at least one time in their life, which means they will have to arrange restorative dental work. If you find yourself in need of our care, you can count on support to both preserve and protect your tooth's health, and you can look forward to receiving a restoration that imitates your healthy enamel.
Treating Decay With A Dental Filling
Dental fillings provide coverage for a portion of your tooth where a cavity formed. The decay is permanent, which means the damaged area of your enamel is not going to heal on its own. To keep it safe, and to help preserve the overall structure, we can apply a composite filling to the area where decayed tissues were removed. After the material is applied, it will bond with your tooth to provide permanent support. This process is one that we can complete in just one appointment, so your smile and oral health will be effectively restored in just a short time!
What We Can Do About A More Advanced Cavity
If a cavity is too serious for a dental filling, we can restore your oral health with a custom crown. Dental crowns surround your tooth structure, completely covering it and providing support for your bite. This kind of restoration can be made with different material, including substances like porcelain that can match your enamel's appearance. In addition to helping with advanced dental decay, we can provide a crown to restore a tooth that is physically injured.
Talk To Sunny Smiles About Treatment With A Dental Filling
Through treatment with a dental filling, we can make sure your tooth is fully protected after an issue with a cavity. To find out more, or to discuss any other issue you have with your oral health, reach out to our Sunny Smiles location on Dyer St in El Paso, TX by calling 915-859-7000.