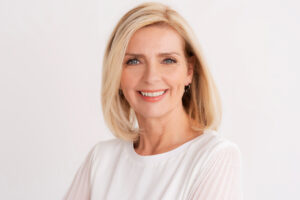 Cosmetic dental work is broadly focused on one important service—with your procedure, you can make your smile more attractive. The path to that more attractive smile will vary for different people, as they can come in with different concerns. For people in and around the El Paso, TX area, Sunny Smiles is able to recommend different beneficial services to make meaningful smile changes. We can discuss different approaches to care for dental discoloration, visible enamel damage, and both natural flaws and issues that have formed more recently. What may surprise you is how often we can completely resolve patients' concerns in just a single procedure, making ambitious changes possible in a surprisingly short period of time.
Is There Really Something You Can Do About Your Embarrassing Smile Flaws?
As long as you have negative feelings about your smile, you can have a hard time projecting confidence and feeling comfortable in public-facing situations. This can interfere with your social life as well as your professional interactions. Fortunately, you do not have to feel like you are stuck with these issues for life. You may be just one cosmetic dental procedure away from meaningful improvements that change the way you feel about your smile and overall look. We can help people who have goals that feel ambitious, but we are also here to support people who want to know how they can carefully target problems and make the most of conservative services.
Planning Cosmetic Work To Brighten Your Enamel
Teeth stains are a common reason why people feel unhappy with the way they look. It can be tough to fight them on your own, but with a professional whitening procedure, you can see welcome changes. We provide a take-home teeth whitening kit that will help you deal with degrees of discoloration that are difficult to treat properly through the use of store bought products. At the end of your daily sessions, you can see remarkable changes in the way you look!
Cosmetic Services Can Treat Damaged And Misshapen Teeth
To treat dental damages, poor teeth spacing, and naturally occurring issues with tooth shape and size, we can recommend treatment with porcelain veneers or tooth bonding and contouring work. Both of these options help us take on several flaws at one time, so you can see dramatic results in a short time. With porcelain veneers, we can use durable, thin restorations that cover the front surfaces of your teeth. They can hide discoloration, damage, and many other issues for the long term. While bonding and contouring work can be less durable, these services can be provided together to transform your smile in just one appointment!
Talk To Sunny Smiles About Cosmetic Dental Treatment
Through the right cosmetic service, we can help you make amazing changes to the way you look! If you would like to find out more, reach out to our Sunny Smiles location on Dyer St in El Paso, TX by calling 915-859-7000.