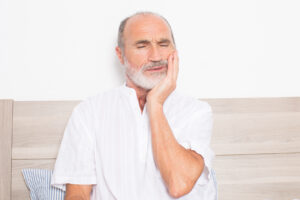 Any sign of trouble with your smile can make you concerned. With that said, a problem that causes you discomfort can be more than concerning, as it can be downright difficult to ignore the pain you are in! Because this can be both a difficult issue to endure and a real sign of oral health trouble, prompt care can be valuable. Individuals who want urgent dental work in the El Paso area should know that Sunny Smiles does make emergency services available. By taking advantage of this, you can have trouble resolved before there are complications that cause you more pain and put your smile at risk.
A Toothache Can Be Difficult To Ignore
It can be difficult to act as though nothing is wrong when you have a toothache. In addition to making you worried over the health of a sore or sensitive tooth, active pain can interfere with your quality of life. Unfortunately, if you do ignore the discomfort, you can put yourself at greater risk by leaving a potentially serious issue untreated! The good news is that when the situation calls for it, our practice is prepared to provide treatment on short notice. At your appointment, we can provide a close review and see what is causing your pain, and from there we can plan the appropriate treatment.
Scheduling Emergency Services For Significant Discomfort
If you are in discomfort and need help as soon as possible, you can reach out to our practice for emergency dental work. By visiting our practice for this kind of care, you can receive prompt support before your tooth's condition deteriorates. You may require root canal treatment, as physical pain can be a warning that an infection has formed. Once this procedure is completed, we can provide a custom dental crown to provide lasting protection.
Regular Appointments Help You Avoid Complications With Your Dental Health
You reduce your chances of experiencing oral health complications when you regularly attend dental exams. At these appointments, you receive regular updates that can lead to the early detection and treatment of cavities. While it can be disappointing to hear that you have an issue with decay that needs attention, it is beneficial to have the problem treated early, rather than let it go unaddressed until you have a painful infection.
Talk To Sunny Smiles About Treatment For A Toothache
Through prompt treatment for a toothache, we can provide welcome relief from the pain and sensitivity issues that can occur when your tooth is in poor condition. If you would like to learn more about how we can help you in a situation where you need care on short notice, reach out to your El Paso, TX, dentists by calling our practice at 915-849-9000.