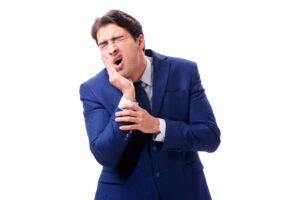 While a dental emergency can be a scary and upsetting problem to experience, knowing you have help can provide relief. Patients at Sunny Smiles have access to care on short notice when they need it. Patients can reach out to us about issues with dental pain or an injury, which means they spend less time in discomfort and have a lower risk for complications, including the loss of a vulnerable tooth. Just as we can provide smile-friendly care during routine restorative services, we can take care of your smile as well as your oral health during an urgent appointment.

Prompt Care Is Important When You Have An Urgent Issue
If you have a dental problem that feels like an urgent concern, our practice is ready to help you. We provide support for your smile and oral health when your tooth is damaged, knocked loose, or even completely knocked out. You can also come to us for help if you are experiencing worrying pain in a tooth. Once you are in the office, we can begin the work of restoring your smile. We will look for the most conservative solution to your issue possible, which makes care easier and helps to preserve your smile.
Evaluating And Treating Your Urgent Oral Health Issue
There are different responses that we can provide when you have a dental emergency. If there are internal issues, a tooth can be treated through root canal therapy. This procedure removes damaged and unhealthy tissues from your pulp before this inner space is sealed, and your tooth is restored with a custom crown. For damage to your enamel, we can review different options, including conservative cosmetic dental work when possible. The advantage to cosmetic treatment for a chipped or cracked tooth is that it preserves more of your healthy enamel and makes fewer actual changes necessary.
Will Your Restorative Work Change Your Appearance?
Restorative dental work provides protection for teeth by both preventing further harm and providing bite support. When we need to protect a tooth with a dental crown, we can provide a restoration that is both durable and lifelike. Having access to treatment that preserves your smile can make you more comfortable with care, and it can ensure you leave treatment without losing confidence in your appearance.
Sunny Smiles Is Ready To Help When You Have A Dental Emergency
Hopefully, you will only need to see us for your routine appointments. However, if a dental emergency does affect you, know that our practice is ready to help! We can provide prompt care that prioritizes your oral health as well as your appearance. If you would like to learn more about how we care for patients, please reach out to Sunny Smiles in El Paso, TX by calling 915-859-7000.