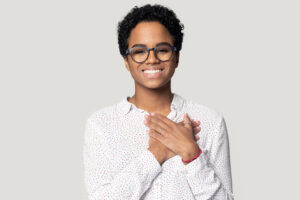 You can arrive at the dentist's office with more than a little concern over what treatment will do to your smile. If you need a dental filling or dental crown because of an oral health problem, will it draw unwanted attention? When it comes to restorative dental work, Sunny Smiles can prioritize your appearance as well as your well-being. There are several materials that are useful at creating durable dental crowns. When one needs to be placed in a visible area, we can recommend that you have a restoration made from a lifelike material like porcelain or zirconia. This way, you can have the tooth fully protected without undergoing an undesired change in the way you look!
Why You Might Need A Crown Instead Of A Filling For Your Treatment
Dental fillings can match your tooth structure, and they can also provide long-term support while only covering the area where a cavity formed. This is the first choice for a cavity treatment because the restoration process is more conservative. With that said, it is not the only option that we offer. If you need more support than a filling provides, we can move forward with care that trusts a dental crown to provide meaningful protection. The crown will surround your tooth; this requires more preparatory work, but it delivers more support. This is important when decay or an injury does more harm to your enamel than a filling can responsibly treat.
Placing Your Lifelike Dental Crown
A lifelike dental crown made from zirconia or porcelain can be placed in just two appointments. At the first visit, your tooth is measured and prepared for the placement of your personalized restoration. It is important that you receive a restoration that is the right shape and size, as this will help to ensure it remains comfortable and provides the right support for your bite function. At your second visit, the placement process will occur. The crown is permanently bonded in position, and can be counted on to provide protection for many years!
Using Cosmetic Treatment To Restore An Injured Tooth
Though dental injuries often require more involved restorative treatments, there are circumstances where we can use more conservative bonding treatments to help you. Both porcelain veneers and tooth bonding and contouring work can make desirable improvements while minimizing changes to your tooth structure. If you are a good candidate for tooth bonding and contouring treatment, we can have your tooth's appearance restored in as little as one appointment!
Talk To Sunny Smiles About Treatment With A Lifelike Dental Crown
Through the placement of your dental crown, we can make sure that your smile and oral health are preserved! To find out more about how we can help you, contact your El Paso, TX, dentists by calling our practice at 915-849-9000.