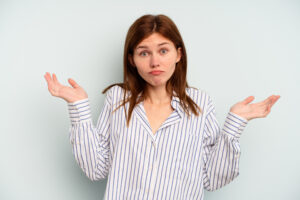 What obstacles do you feel you have to navigate if you want to see a dentist? For many people, it is simply difficult to arrange an appointment because practices regularly have office hours that are limited to weekdays. If you are someone who has an inflexible or tight schedule, it can be tough to make this work for you. Sunny Smiles offers Saturday appointments for people in and around El Paso, so we can help you deal with this obstacle. Through the availability of weekend dental appointments, we can welcome individuals who have found it hard to make time to enjoy proper smile care.
Our Saturday Office Hours Make Our Services Easier To Access
You should keep up with your oral health by sticking to semiannual dental checkups (unless your dentist recommends that you observe a different timeline). The frustrating problem with this is that you can find it tough to make it to regular appointments when you need to work around a limited weekday schedule. To make your services easier to access, we do offer office hours on Saturdays. Because of this, we are able to accommodate many who have been frustrated by their inability to book appointments that suit their schedules.
Are You Due For A Checkup, Or Concerned About A Possible Oral Health Problem?
Whether you need to see us for routine preventive services or to discuss an active smile concern, we are ready to help. During regular dental checkups, we provide close reviews to determine if you have any problems with your teeth or gums that might require further support. We also provide cleanings that carefully remove plaque and tartar that have accumulated since your last visit. We are also here to help when you have an active smile concern. When those concerns are potentially serious, we can make emergency dental work available to you.
We Make Services Available To Patients Of All Ages!
Our practice provides care to patients of all ages. Because of this, we can help parents and their children with their smile care needs, and offer up one convenient location for all of your to visit! This makes scheduling and enjoying care easier. It also helps your kids grow comfortable with treatment, as they can observe you confidently going in for your own smile support.
Talk To Sunny Smiles About Scheduling Treatment On The Weekend!
Our Saturday office hours make smile care easier for our patients to arrange! This is one of several measures we have in place to provide important care for people of all ages in and around the El Paso community. If you are ready to book an appointment, or if you have questions about our practice and services, please contact your El Paso, TX, dentists by calling our practice at 915-849-9000.