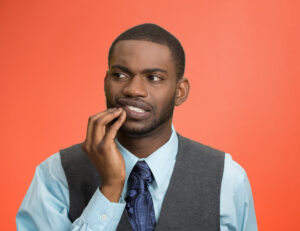 There are times when restorative dental work only requires the placement of a dental filling. This is a conservative approach to treatment, one that leaves much of your tooth structure unchanged. One way to reduce your chances of advanced restorative work, and to reduce your risk for experiencing problems, is to keep up with regular dental exams. Going too long without a dental visit can lead to the formation of a cavity that worsens gradually until you have an infection that needs to be addressed through root canal therapy. Sunny Smiles can take on this procedure so that a severe cavity or injury does not cause worsening problems for your well-being.
Why You Might Need A Root Canal When You Have A Problem With An Aching Tooth
When you start to experience problems with pain and heightened sensitivity, it can be a sign that something is really wrong with a tooth. Ignoring these issues can have real consequences. After an infection develops, it can gradually spread as bacteria make their way through your pulp, the central chamber of your tooth, leading to the movement of bacteria through your roots. This can lead to new problems, and it can leave your tooth in such a poor state that you need to have it extracted! A root canal can put a stop to these issues and help you restore and keep a vulnerable tooth.
Discussing The Need For Root Canal Therapy
After we evaluate you and see what condition your tooth is in, we can determine if you will need root canal therapy. If you do, we will proceed to treat you and address internal problems. After removing bacteria and infected tissues, we can seal the pulp and prepare your tooth to be restored with a crown. By undergoing a root canal, you effectively put a stop to both discomfort and the threat of losing your tooth. The crown will ensure that you can still bite and chew without problems, and that you are safe from a future infection or injury.
Restoring Your Tooth After Cavity Treatment
To complete your cavity treatment, we will put a custom dental crown in place to keep your tooth safe and secure. This restoration provides full coverage above your gum line, which provides protection as well as welcome bite support. Because we can create crowns that match your healthy enamel, you can count on treatment to preserve your smile as well as your appearance.
Talk To Sunny Smiles If You Have A Dental Problem That Might Require A Root Canal
Through root canal therapy, we can stop a potentially serious problem from doing further harm to your tooth and oral health. If you would like to find out more, contact your El Paso, TX, dentists by calling our practice at 915-849-9000.