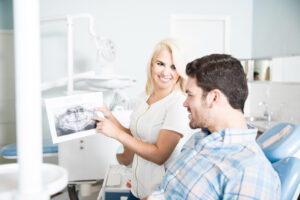 With 2022 almost here, you should think about how you will protect your smile in the year. For many, this will be a time when dental benefits reset, which means you should take care to have preventive dental care set up for the new year. Sunny Smiles can welcome families in and around El Paso to come in for important smile support, which includes cleanings to preserve your oral hygiene. During these visits, patients are provided thorough teeth cleanings as well as reviews that can identify many different possible concerns. Without appointments in place, you leave yourself more vulnerable to potentially serious oral health issues that will have to be addressed.
Teeth Cleanings Help You Avoid Problems With Dental Decay And Gum Disease
Any time you come in for a routine appointment, you can look forward to a teeth cleaning as well as a review. These routine services have important roles to play in maintaining the health of your smile. While your dentist can identify active problems that will need to be treated, you will also undergo thorough cleanings performed by your hygienist. These services actually help you by lowering your risk for trouble in the form of tooth decay as well as gum disease. One important reason to schedule regular appointments is to fight the accumulation of tartar, a substance you cannot take care of yourself.
Dental Cleanings And Your Issues With Tartar Buildup
Are you currently dealing with problems associated with tartar buildup? This material will form when plaque deposits harden, making them resistant to your attempts to remove the material when you brush and floss. Because they remain in position over an extended period of time, they can make you more vulnerable to tooth decay as well as gum disease. When you have teeth cleanings on a regular basis, your hygienist can take care of this problem for you. They can also let you know where you might be more vulnerable to problems, which can lead to a welcome change in how you approach oral hygiene on your own.
Make Sure Preventive Appointments Are Set For Your Kids, Too
Our practice is here to help with more than just your own smile care, as we also provide dental services for kids. That means you can have appointments set up for everyone in your family at one convenient location. Appointments at an early age help kids develop better habits, and they keep them safe from problems that can affect them at an early age.
Talk To Sunny Smiles About Scheduling Your Dental Cleanings For The New Year
It is important that you keep up with smile care in the new year. Sunny Smiles is here to help you keep up with your preventive appointments, and we can also provide services that address problems with your smile that might arise. If you have questions or would like to find out more, contact your El Paso, TX, dentists by calling our practice at 915-849-9000.