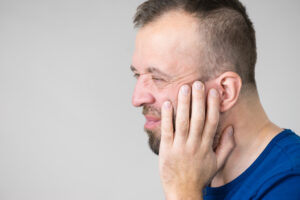 If you are experiencing tooth pain, you should be concerned about your oral health, particularly when the pain is serious or prolonged. Setting an appointment at Sunny Smiles will give you the opportunity to learn why you have this problem, and what can be done about it. This kind of discomfort can point to a problem with an infection, which can develop due to an untreated cavity or issue with physical injury. To resolve the matter, root canal therapy will be necessary. The good news is that by performing this treatment, we can both put an end to your pain and also prevent further complications, which can lead to the spread of bacteria as well as the loss of your tooth!
Are You Worrying Over An Aching Tooth?
Problems with an aching or unusually sensitive tooth should not be taken lightly. If you are trying to simply ignore the problem, you could be ignoring the symptoms of an infection, which means you face risks for tooth loss as well as the spread of bacteria beyond the tooth. The sooner you bring the matter up with your dentist, the less likely you are to face further difficulties. When our patients have serious concerns about their well-being, we want them to know that they can contact us to set up an emergency dental visit.
How A Root Canal Stops Active Discomfort
Through root canal treatment, we can stop problems with an infection from growing more serious, and we can make sure your full smile is preserved. The procedure carefully accesses your pulp in order to remove bacteria and unhealthy tissues. After this work is done, we can seal the pulp and prepare you for the placement of a custom dental crown. While treatment stops further trouble from occurring, the placement of your crown will keep your tooth safe from new threats and also support your bite function.
Lower Your Risk For Advanced Dental Problems With Regular Checkups
You can protect yourself against serious oral health threats more easily when you see your dentist on a regular basis. During your routine dental exams and cleanings, you will receive protection against future cavities as well as reviews to see if decay is already a concern. While a small cavity will still do permanent damage, it can be treated with a dental filling before you have to worry about the onset of an infection.
Talk To Sunny Smiles About Scheduling A Root Canal
Through root canal treatment, our practice can make sure you have the right support for a vulnerable tooth. In addition to providing care when problems develop, remember that we are here to support you in order to keep you free from oral health difficulties. If you would like to find out more, please reach out to Sunny Smiles in El Paso, TX by calling 915-859-7000.